February 2020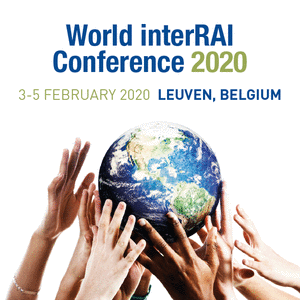 2nd World InterRAI conference 2020
December 2019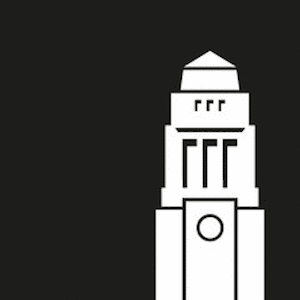 European International Association Business Conference
October 2019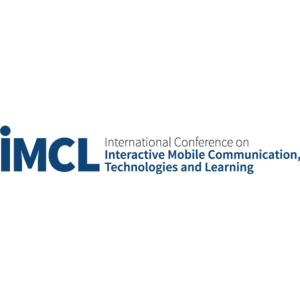 IMCL2019 – International Conference on Interactive Mobile Communication, Technologies and Learning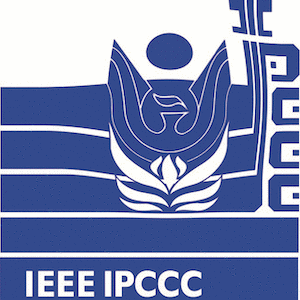 IEEE 38th International Performance Computing and Communications Conference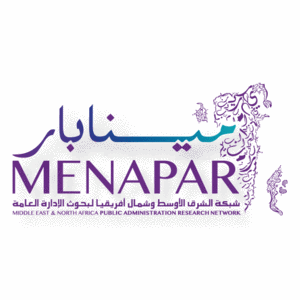 2019 MENAPAR Conference – Ifran- Morocco

Association for the Psychoanalysis of Culture and Society
LWMOOCS2019 – Learning with MOOCS 2019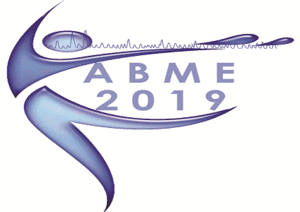 Fifth International Conference on Advances In Biomedical Engineering (ICABME 2019)

Low Carbon Cities & Urban Energy Systems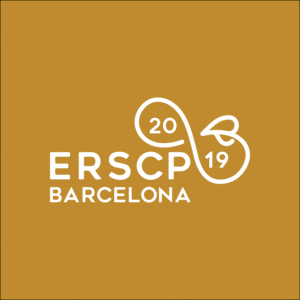 19th ERSCP – Barcelona 2019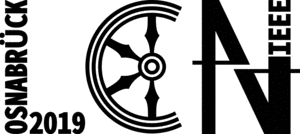 IEEE Conference on Local Computer Networks (LCN)

174th EAAE seminar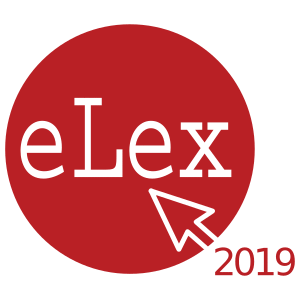 Electronic Lexicography in the 21st century (eLEX 2019)
September 2019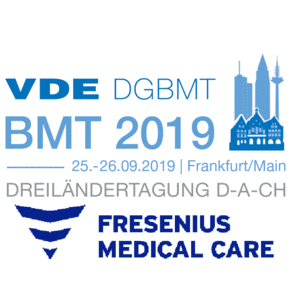 BMT 2019 – Biomedical Technology Conference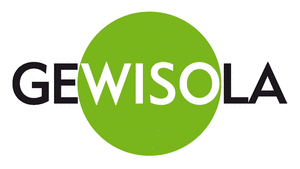 59. Jahrestagung der GEWISOLA 2019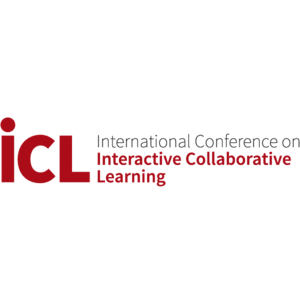 ICL2019 – International Conference on Interactive Collaborative Learning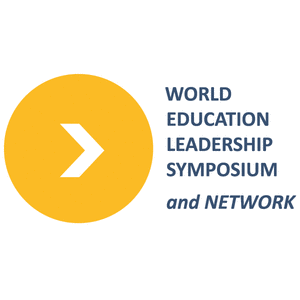 World Education Leadership Symposium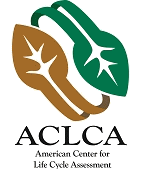 LCA XIX (2019)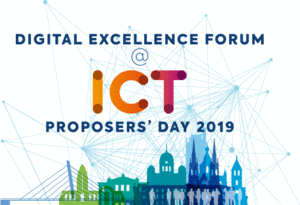 ICT Proposers' Day 2019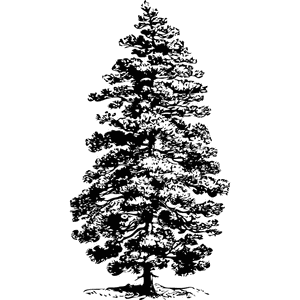 Western Literature Association Conference 2019
PIA19+MRSS19 – Photogrammetric Image Analysis & Munich Remote Sensing Symposium

10. Tagung der Sektion Empirische Bildungsforschung in der DGfE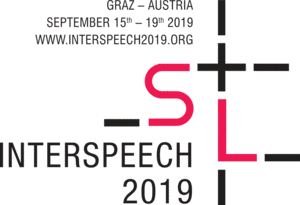 20th Annual Conference of the International Speech Communication Association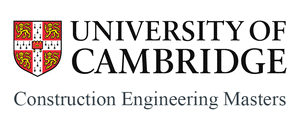 2019 CEM Dissertation Conference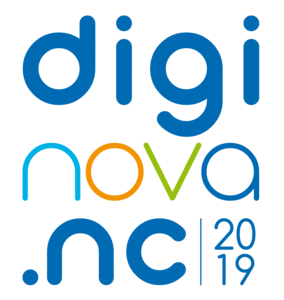 Diginova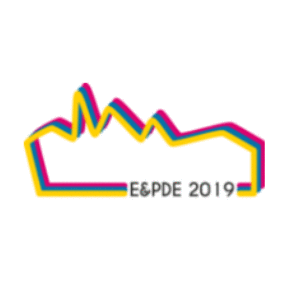 E&PDE 2019 – The 21st Engineering and Product Design Education Conference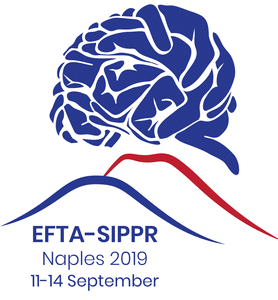 10th Conference of the European Family Therapy Association | Congresso Internazionale della Società Italiana di Psicologia e Psicoterapia Relazionale

International Transdisciplinarity Conference 2019 – JOINING FORCES FOR CHANGE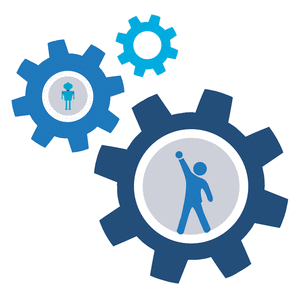 Congress of the Swiss Sociological Association on the Future of Work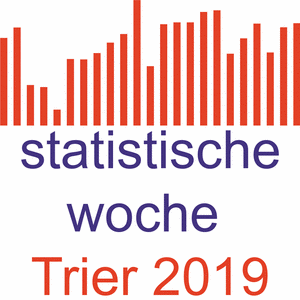 Statistische Woche 2019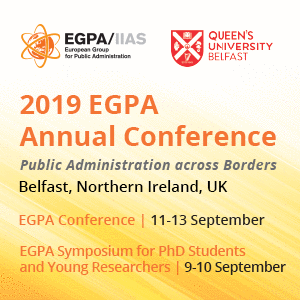 2019 EGPA Annual Conference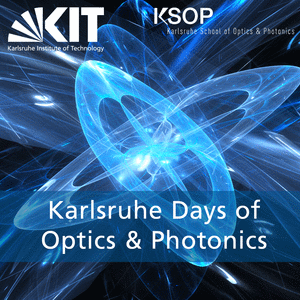 Karlsruhe Days of Optics & Photonics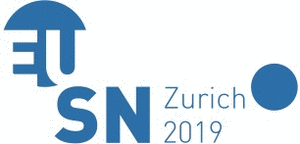 4th European Conference on Social Networks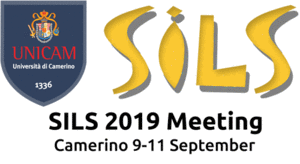 SILS 2019: Annual meeting of the Italian Synchrotron Radiation Society

EMEMITALIA 2019 – Learning, Competencies and Human Resources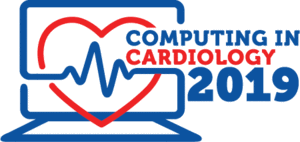 Computing in Cardiology 2019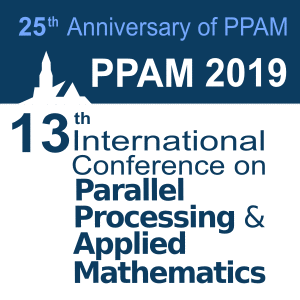 13th INTERNATIONAL CONFERENCE ON PARALLEL PROCESSING AND APPLIED MATHEMATICS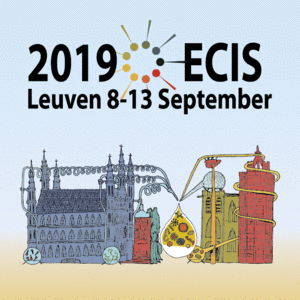 ECIS 2019

The International Symposium on Intracranial Pressure and Neuromonitoring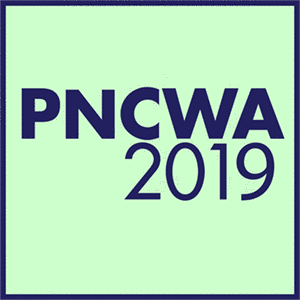 PNCWA2019 Annual Conference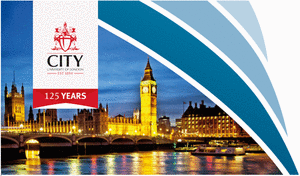 11th International Conference on Compressors and their Systems 2019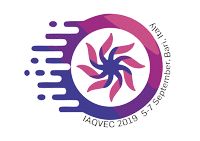 IAQVEC 2019

CISBAT 2019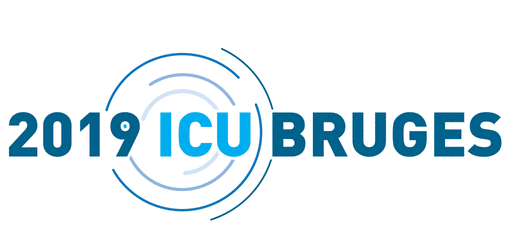 International Congress on Ultrasonics 2019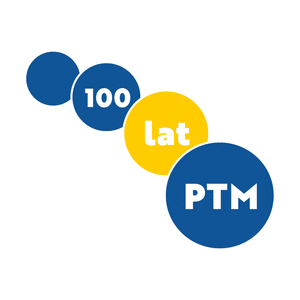 Zjazd PTM 100

ECER 2019

2019 North American Particle Accelerator Conference NAPAC2019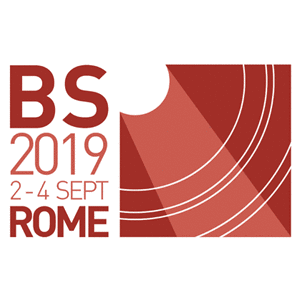 Building Simulation 2019 Rome – 16th IBPSA International Conference and Exhibition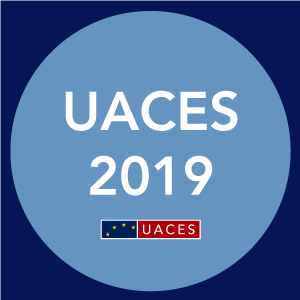 UACES 2019
August 2019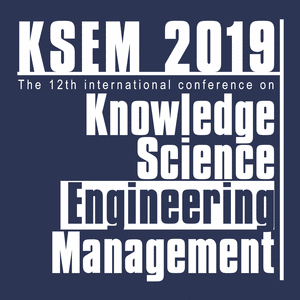 The 12th International Conference on Knowledge Science, Engineering and Management (KSEM 2019)
7th Conference of the International Society For Child Indicators (ISCI2019)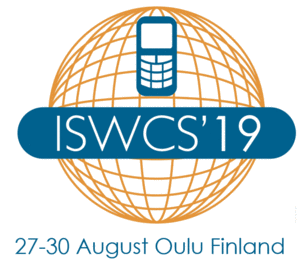 ISWCS 2019 – 16th International Symposium on Wireless Communication Systems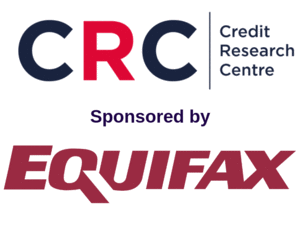 Credit Scoring and Credit Control Conference XVI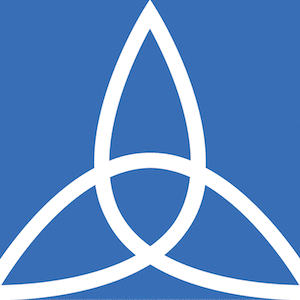 27th Symposium of the Signal and Image Processing Study Group (GRETSI 2019)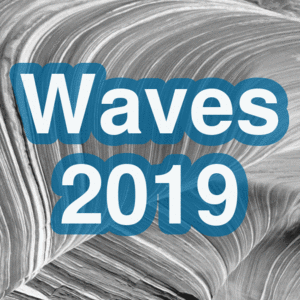 WAVES 2019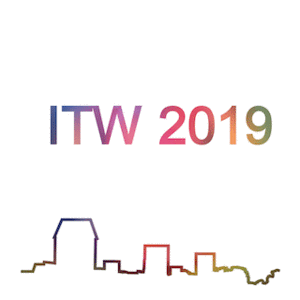 2019 IEEE Information Theory Workshop (ITW 2019)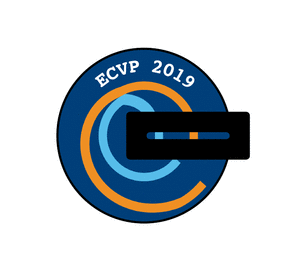 ECVP 2019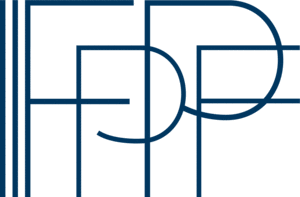 75th Annual Congress of the International Institute of Public Finance (IIPF 2019)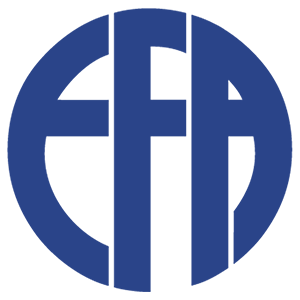 EFA 2019
July 2019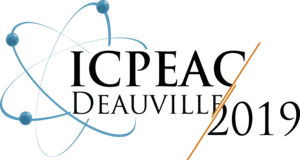 International Conference on Photonic, Electronic, and Atomic Collisions

MLA International Symposium
Frontiers in Service 2019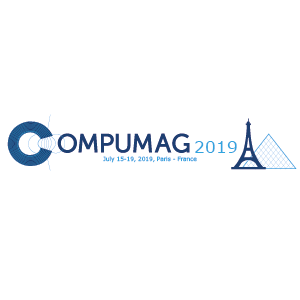 22nd International Conference on the Computation of Electromagnetic Fields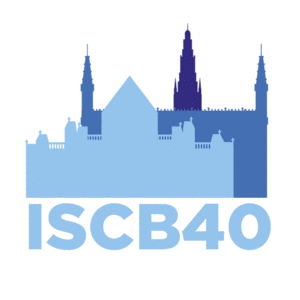 40th Annual Conference of the International Society for Clinical Biostatistics (ISCB40)

European Physical Society Conference on High Energy Physics 2019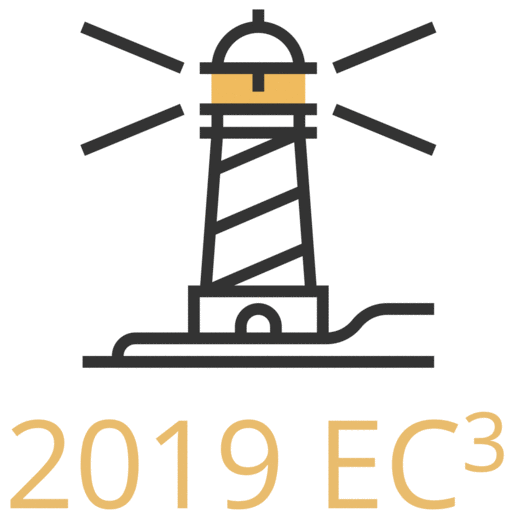 2019 European Conference on Computing in Construction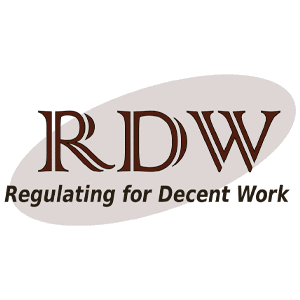 6th Regulating for Decent Work Conference (RDW 2019)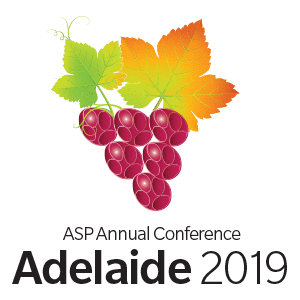 2019 Australian Society for Parasitology Annual Conference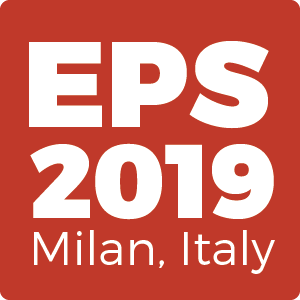 46th European Physical Society Conference on Plasma Physics (EPS 2019)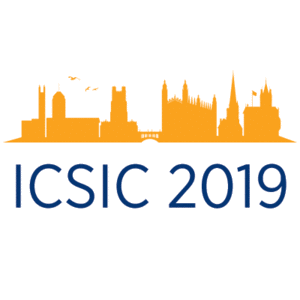 International Conference on Smart Infrastructure and Construction (ICSIC2019)

ISIT 2019 – IEEE International Symposium on Information Theory

25th Congress of the European Society of Biomechanics (ESB 2019)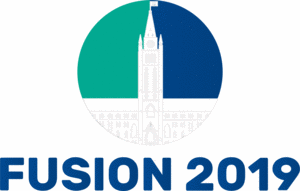 22nd International Conference on Information Fusion (FUSION 2019)

Australian and New Zealand Communication Association 2019 (ANZCA2019)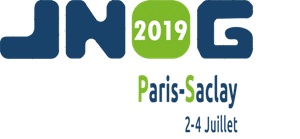 Les 39ièmes Journées nationales d'Optique Guidée (JNOG2019)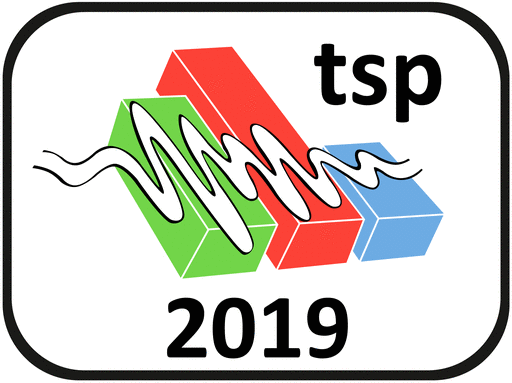 2019 42nd International Conference on Telecommunications and Signal Processing (TSP)

14 Biennial Conference of the International Association of Forensic Linguists (IAFL 2019)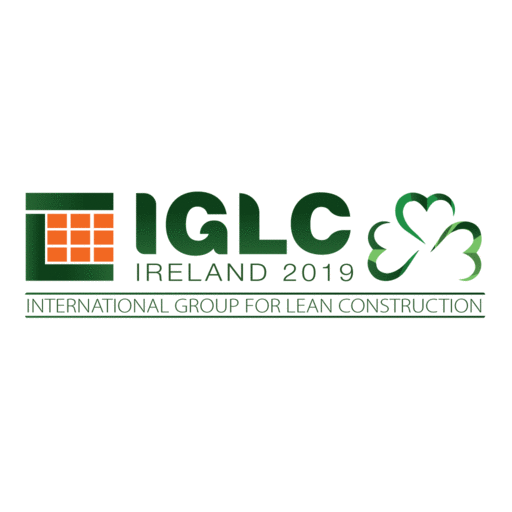 IGLC 2019
June 2019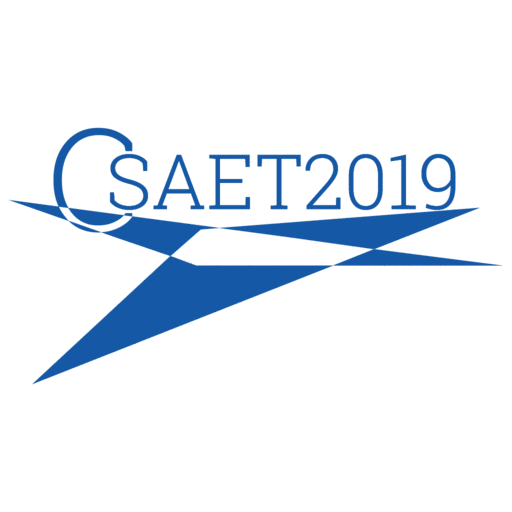 SAET CONFERENCE ISCHIA 2019

TOE 2019 – The 9th Tensions of Europe conference. Decoding Europe Technological Pasts in the Digital Age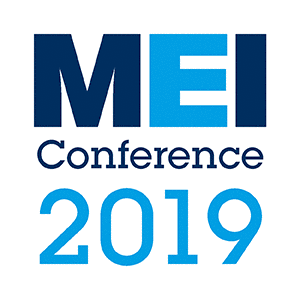 MEI Conference 2019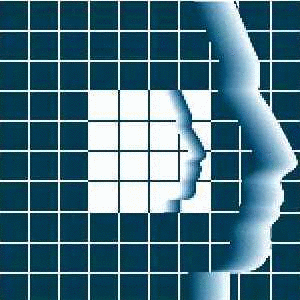 AIME 2019: 17th Conference on Artificial Intelligence in Medicine

Krajowe Sympozjum Telekomunikacji i Teleinformatyki (KSTiT)

IAMO Forum 2019 "Small farms in transition: How to stimulate inclusive growth?"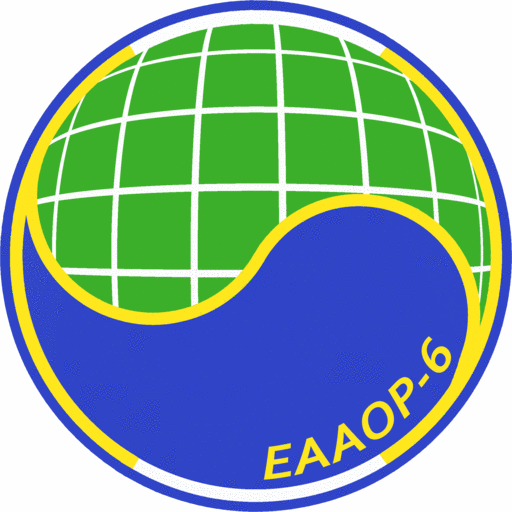 6th European Conference on Environmental Applications of Advanced Oxidation Processes (EAAOP-6)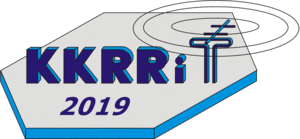 Krajowa Konferencja Radiokomunikacji, Radiofonii i Telewizji (KKRRiT)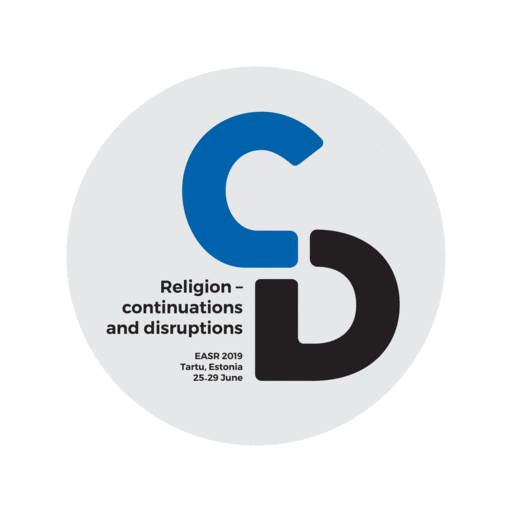 17th Annual Conference of the European Association for the Study of Religions (EASR)

INTERNATIONAL SYMPOSIUM ON SUSTAINABLE SYSTEMS AND TECHNOLOGY (ISSST) 2019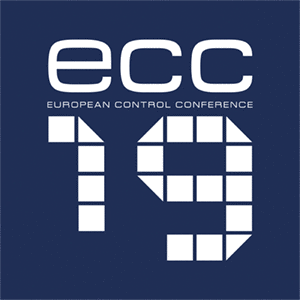 European Control Conference 2019 (ECC19)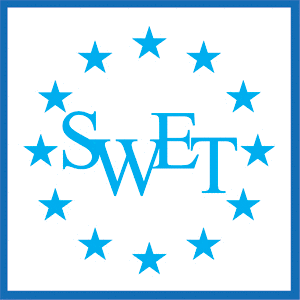 SWET Paris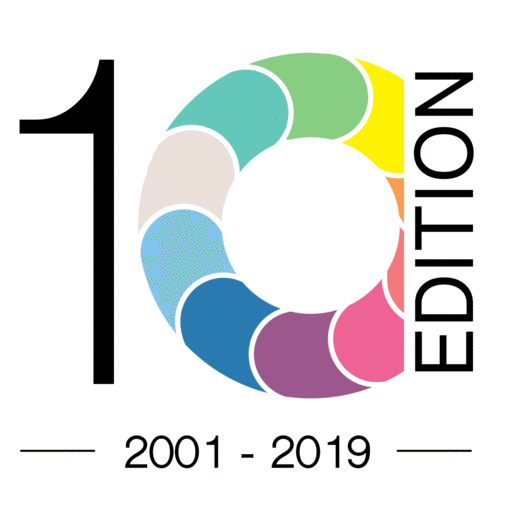 International Conference on Materials for Advanced Technologies (ICMAT 2019)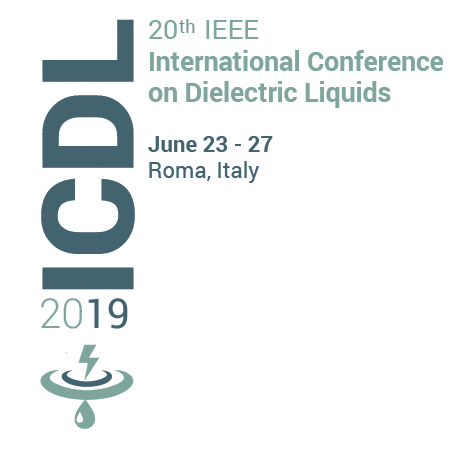 IEEE International Conference on Dielectric Liquids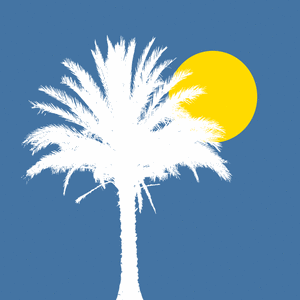 2019 IEEE Pulsed Power and Plasma Science Conference (PPPS 2019)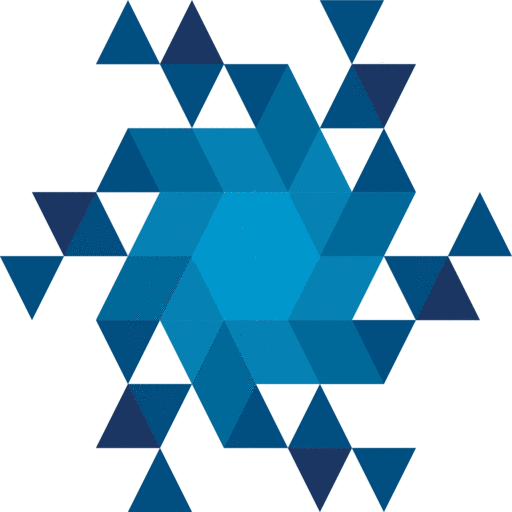 R&D Management 2019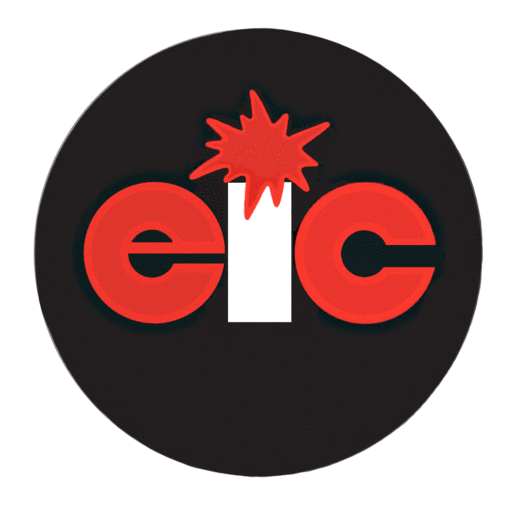 EIC 2019

TNC19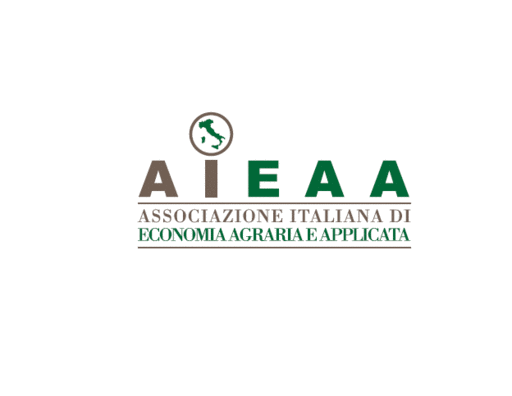 Tomorrow's Food: Diet transition and its implications on health and the environment (AIEAA)

International Conference on Computational Science (ICCS2019)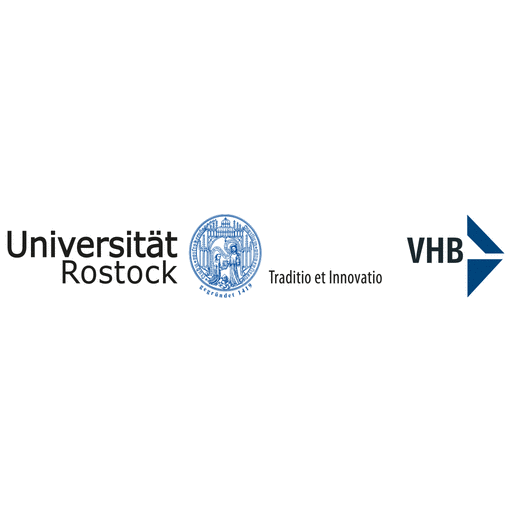 81. Jahrestagung des Verbands der Hochschullehrer für Betriebswirtschaft e. V. (VHB)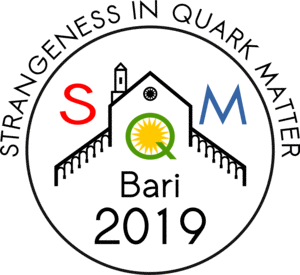 Strangeness in Quark Matter 2019 (SQM2019)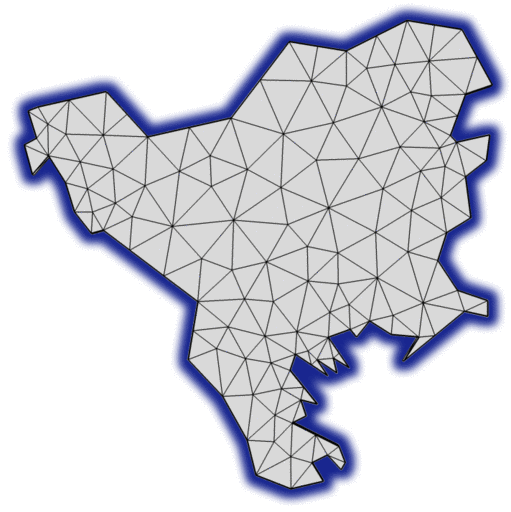 Third International Balkan Conference on Communications and Networking

GeoSpatial Week 2019
The International Consortium on Applied Bioeconomy Research (ICABR 2019)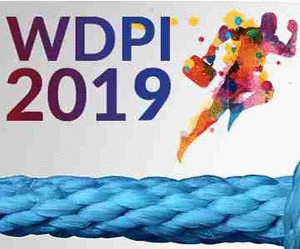 Work Disability Prevention and Integration Conference 2019 (WDPI 2019)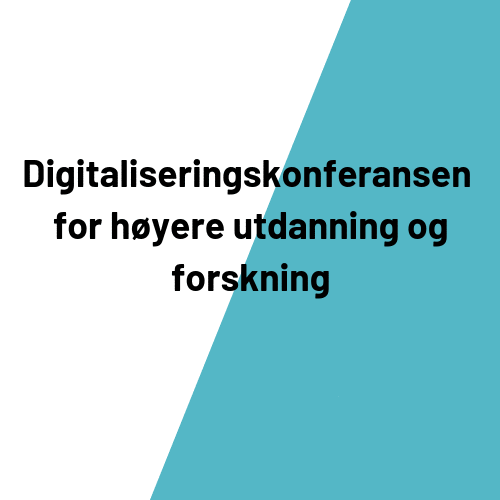 Digitaliseringskonferansen for høyere utdanning og forskning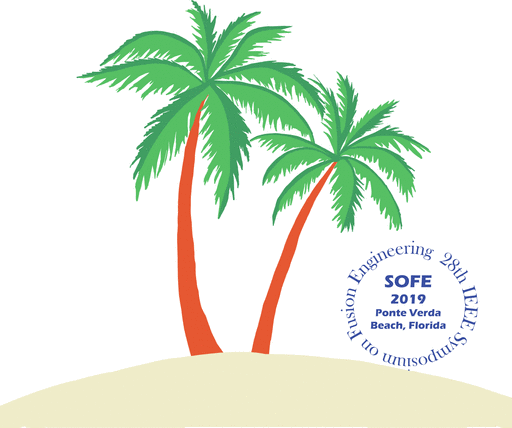 28th Symposium on Fusion Engineering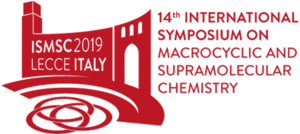 ISMSC2019
May 2019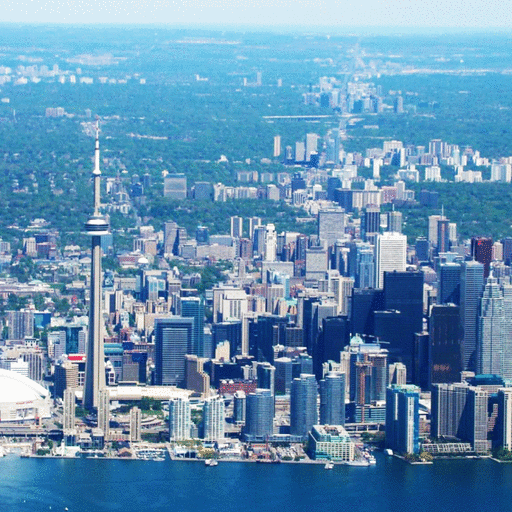 ARCC 2019: Future Praxis: Applied Research as a Bridge Between Theory and Practice
FIRS 2019 Conference

The 16th Scandinavian International Conference on Fluid Power (SICFP19)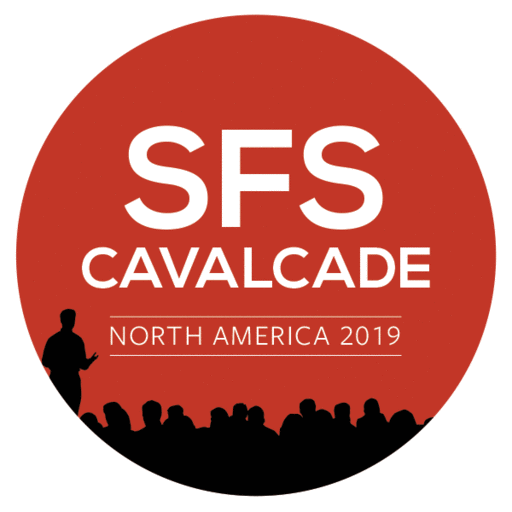 SFS Cavalcade North America 2019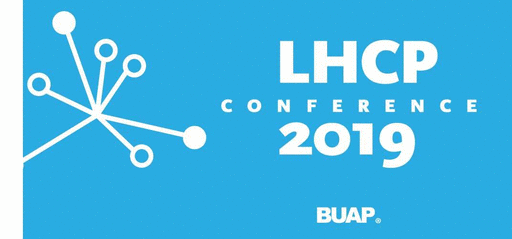 Large Hadron Collider Physics Conference 2019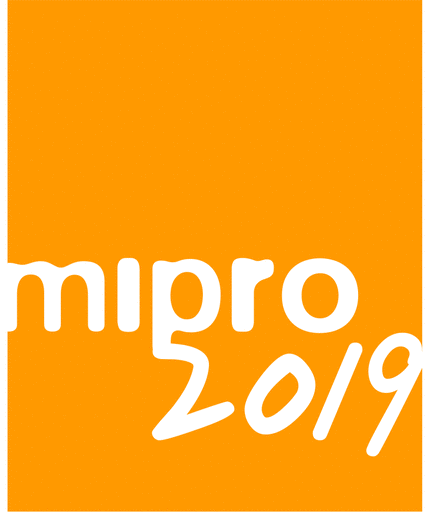 MIPRO 2019 – 42nd International Convention on ICT, Electronics and Microelectronics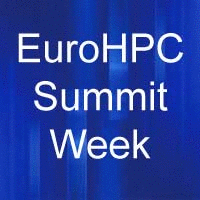 EuroHPC Summit Week 2019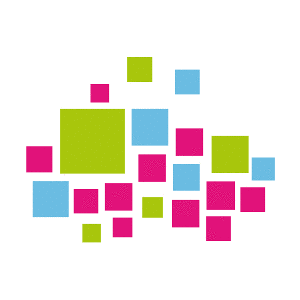 Assises du CSIESR 2019

Destatis Digital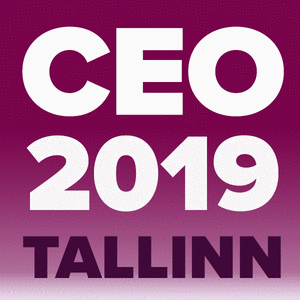 10th Nordic Conference on Construction Economics and Organization (CEO2019)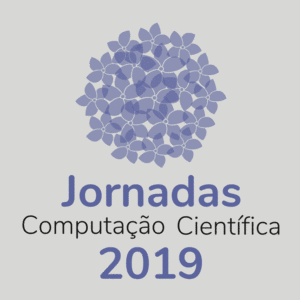 Jornadas de Computação Científica (Jornadas 2019)
April 2019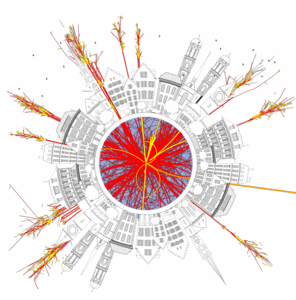 Standard Model at the LHC 2019
4th International ESS Conference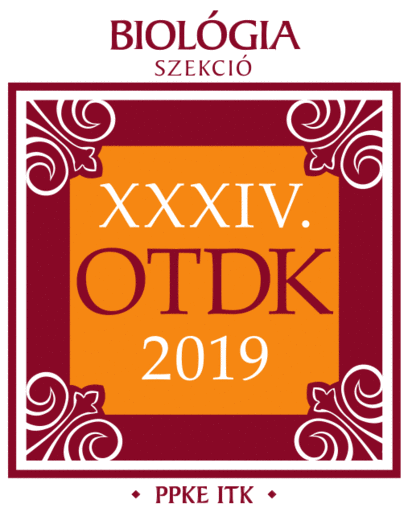 XXXIV. OTDK BIOLÓGIA SZEKCIÓ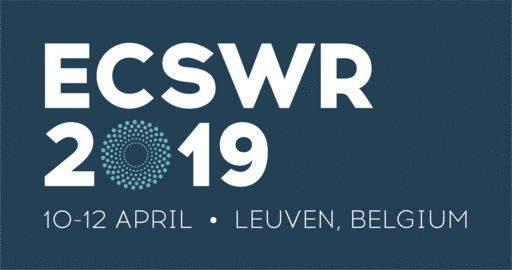 European Conference for Social Work Research 2019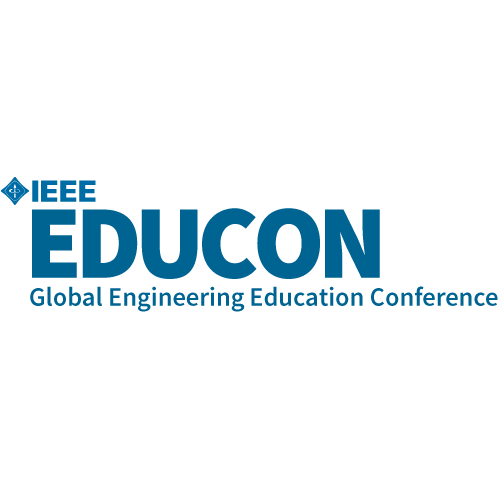 EDUCON2019 – IEEE Global Engineering Education Conference
March 2019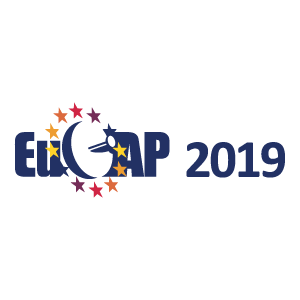 13th European Conference on Antennas and Propagation (EuCAP 2019)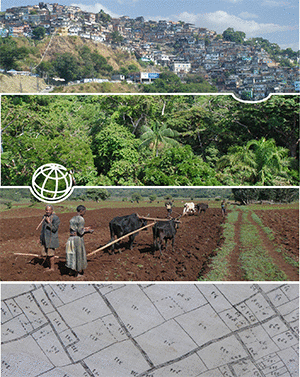 Land and Poverty Conference 2019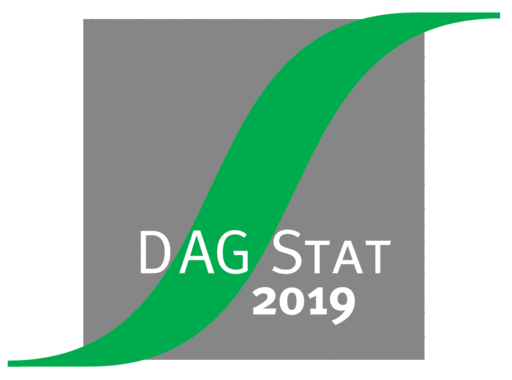 DAGStat Conference 2019
WiTa 2019 – 15. Wissenschaftstagung Ökologischer Landbau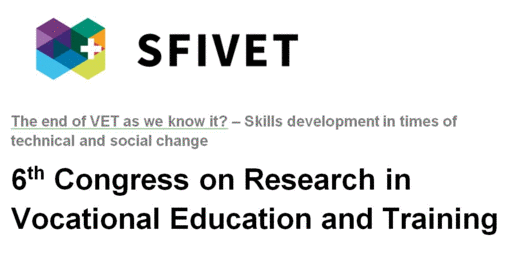 6th Congress on Research in Vocational Education and Training (VET2019)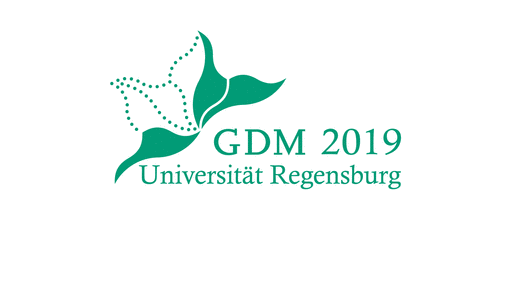 Jahrestagung der Gesellschaft für Didaktik der Mathematik 2019
February 2019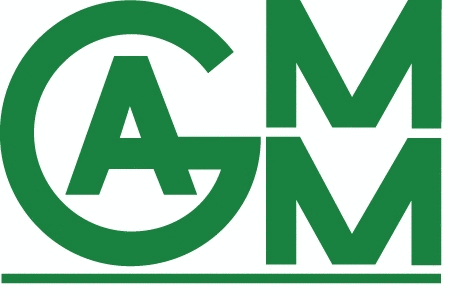 GAMM 2019 Annual Meeting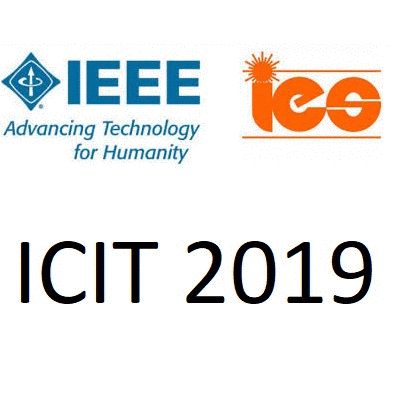 International Conference on Industrial Technology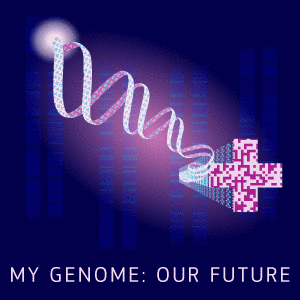 Integrating genomics into personalised healthcare: a science-for-policy perspective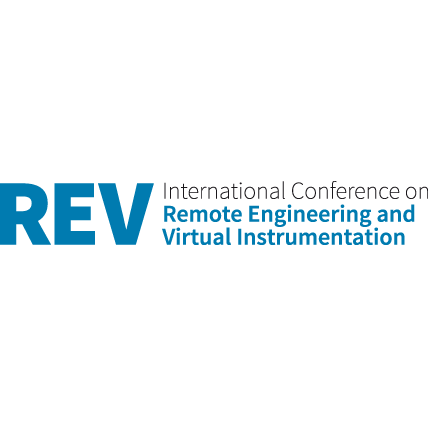 REV2019 – International Conference on Remote Engineering and Virtual Instrumentation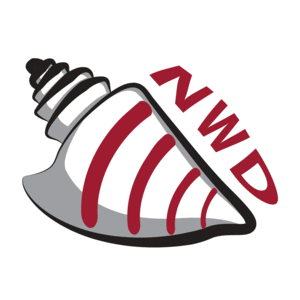 Nationale Wiskunde Dagen 2019
January 2019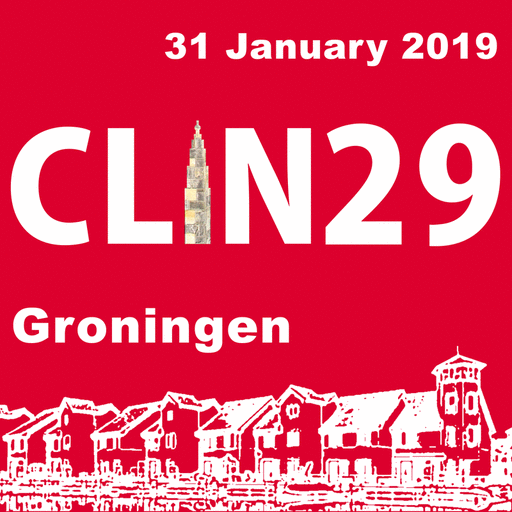 CLIN29: Computational Linguistics in the Netherlands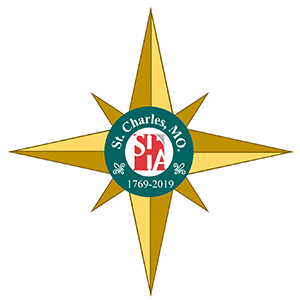 SHA 2019 Conference on Historical and Underwater Archaeology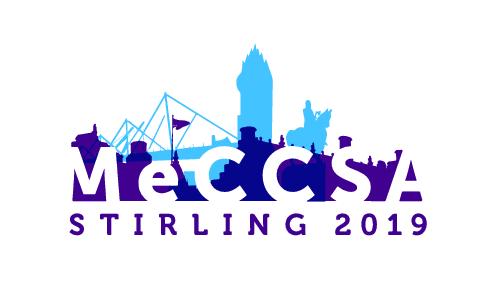 MeCCSA 2019
December 2018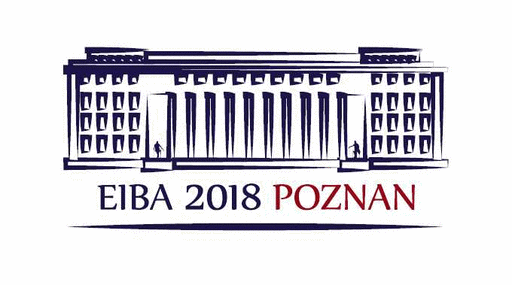 44th EUROPEAN INTERNATIONAL BUSINESS ACADEMY CONFERENCE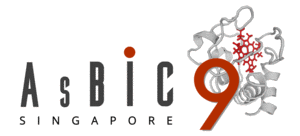 9th Asian Biological Inorganic Chemistry (AsBIC9)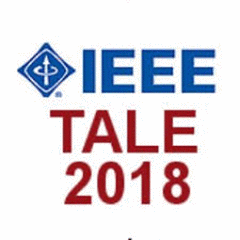 IEEE TALE2018: Engineering Next-Generation Learning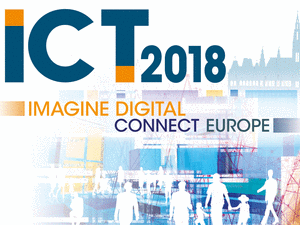 ICT 2018: Imagine Digital – Connect Europe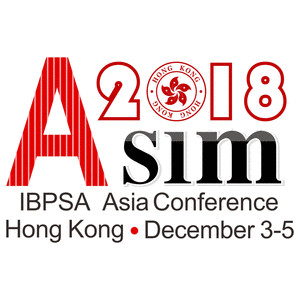 4th Asia Conference of International Building Performance Simulation Association
November 2018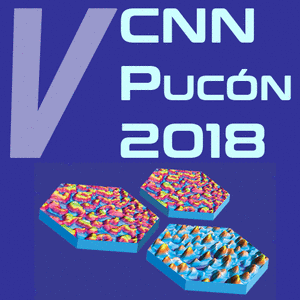 Congreso de Nacional de Nanotecnología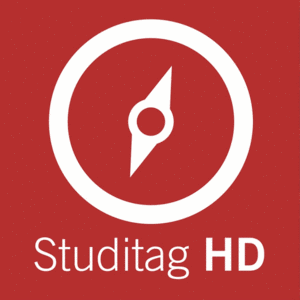 Studieninformationstag Heidelberg 2018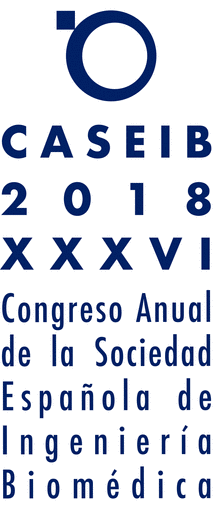 CASEIB 2018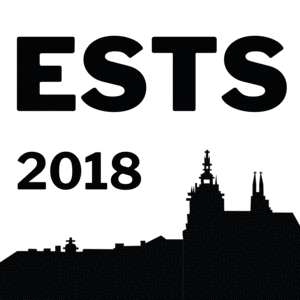 The 15th International Conference for the European Society for Textual Scholarship (ESTS 2018)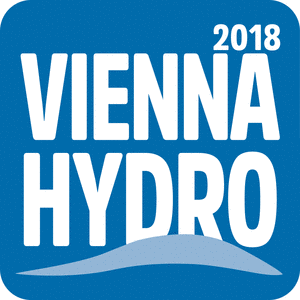 Viennahydro 2018 – 20th International Conference on Hydropower plants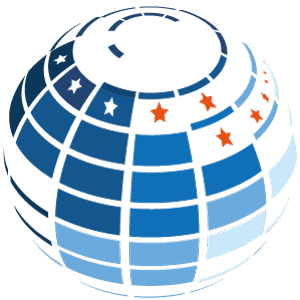 Translating Europe Forum 2018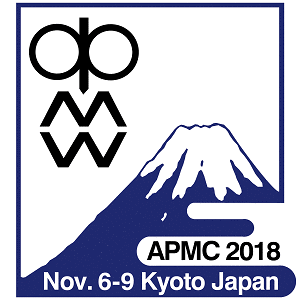 2018 Asia-Pacific Microwave Conference
October 2018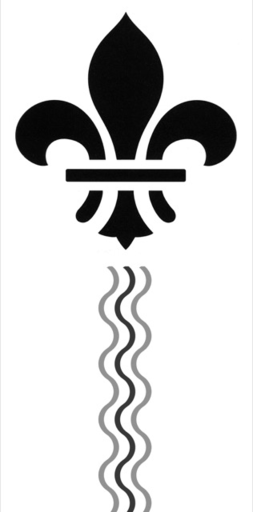 Western Literature Association Conference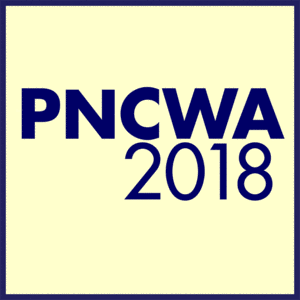 PNCWA2018

Association for the Psychoanalysis of Culture & Society (APCS)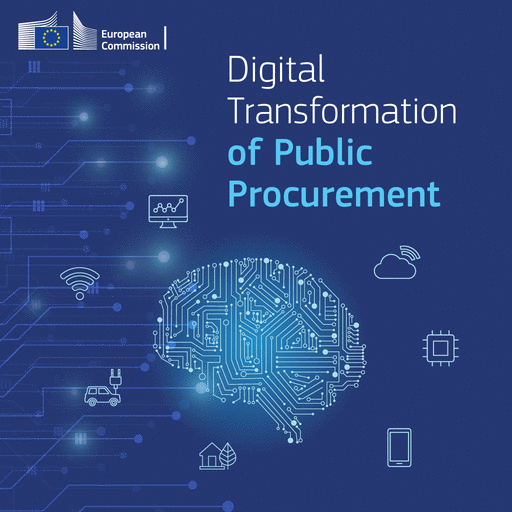 Digital Transformation in Public Procurement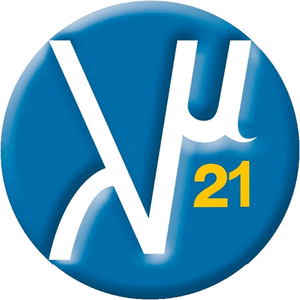 Congrès Lambda Mu 21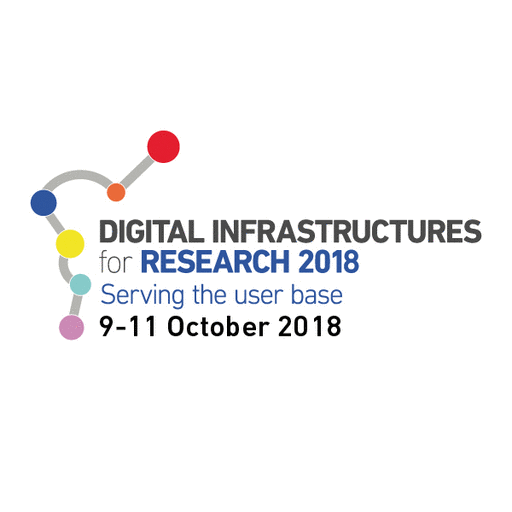 DIGITAL INFRASTRUCTURES for RESEARCH 2018

Autumn School 2018: Digital Tools and Mathematical Modelling in Mathematics Education
September 2018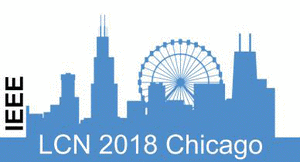 IEEE Conference on Local Computer Networks (LCN)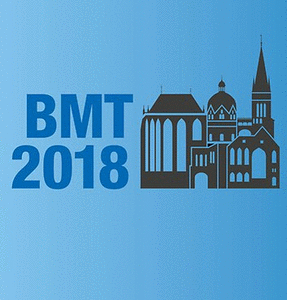 BMT 2018 – Biomedical Technology Conference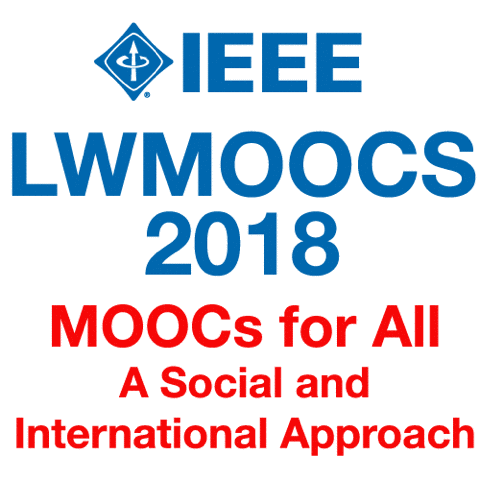 LWMOOCS 2018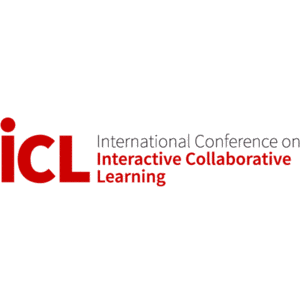 ICL2018 – 21th International Conference on Interactive Collaborative Learning

LCA XVIII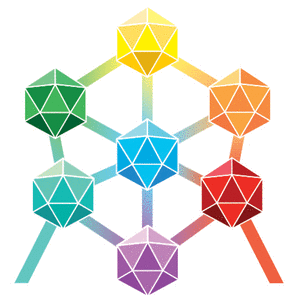 13th International dsRNA Virus Symposium

39. Kongress der Deutschen Gesellschaft für Soziologie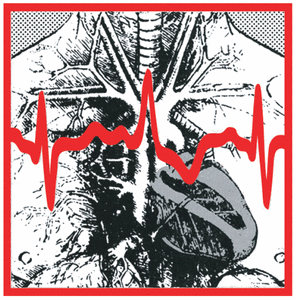 Computing in Cardiology 2018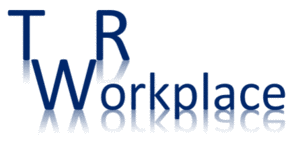 Transdisciplinary Workplace Conference TWR2018

10. International Conference on Screw Machines 2018 [ICSM]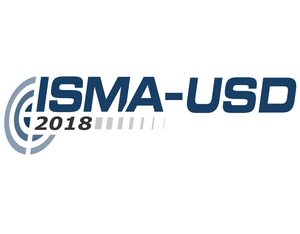 International conference on noise and vibration engineering (ISMA)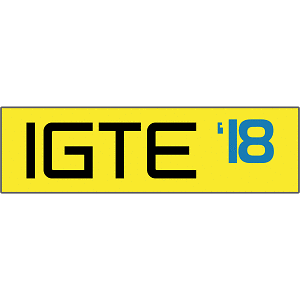 18th Internation IGTE Symposium 2018 (IGTE'18)

30th Symposium on Fusion Technology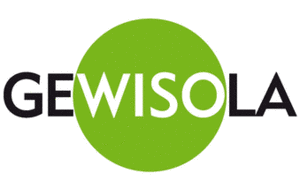 58th GEWISOLA annual conference

EARLI SIG 14 Learning and Professional Development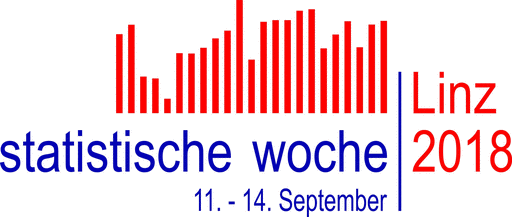 Statistische Woche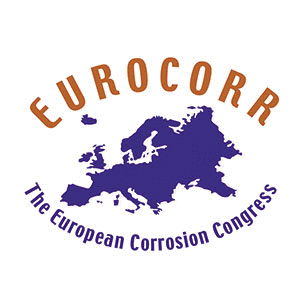 The European Corosion Congress

E&PDE 20 Conference

Status-Seminar 2018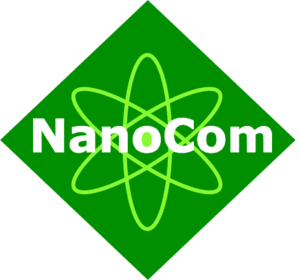 5th ACM/IEEE International Conference on Nanoscale Computing and Communication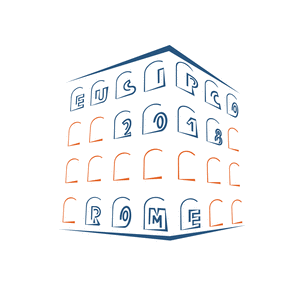 26th European Signal Processing Conference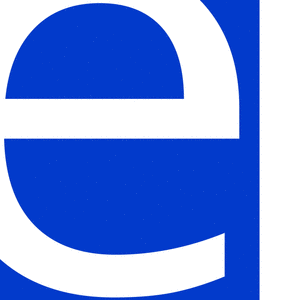 ECER 2018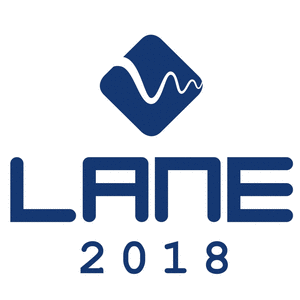 10th CIRP Conference on Photonic Technologies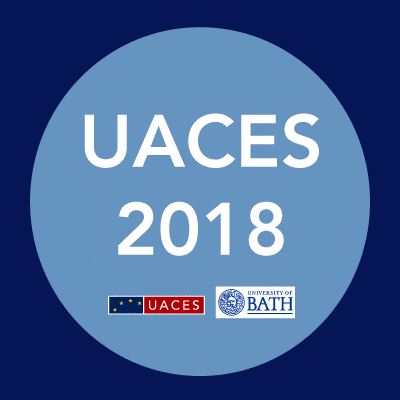 UACES 48th Annual Conference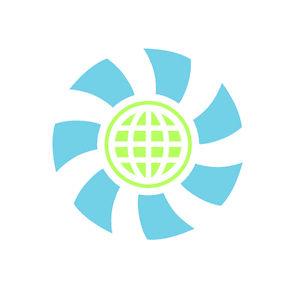 1st IIR International Conference on the Applications of HFO Refrigerants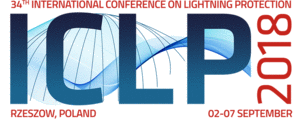 ICLP2018
August 2018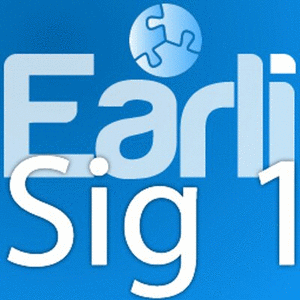 9th Biennial Conference of EARLI SIG1: Assessment & evaluation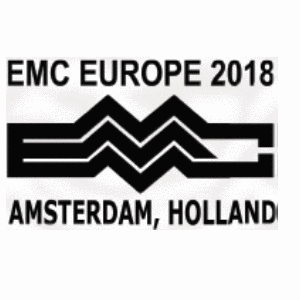 International Symposium and Exhibition on Electromagnetic Compatibility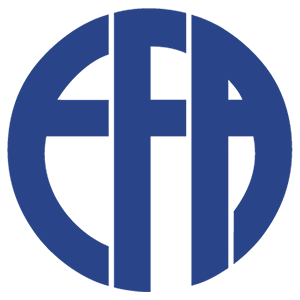 45th European Finance Association Annual Meeting

The 74th Annual Congress of the International Institute of Public Finance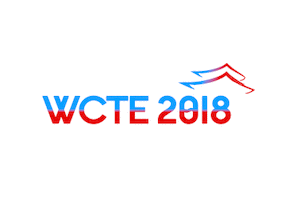 World Conference on Timber Engineering 2018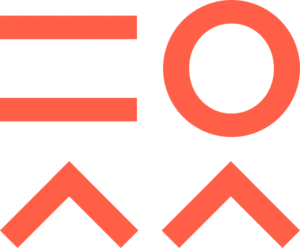 Forum Rozwoju Miast
July 2018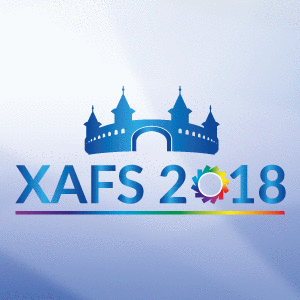 17th International Conference on X-ray Absorption Fine Structure
European Society for Cognitive and Affective Neuroscience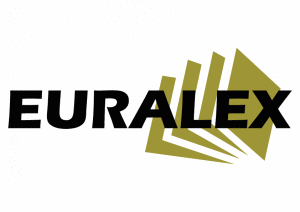 Euralex 2018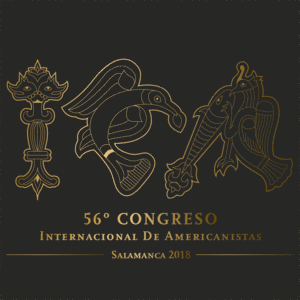 56º Congreso Internacional de Americanistas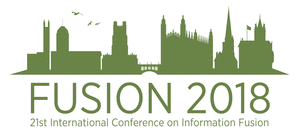 21st International Conference on Information Fusion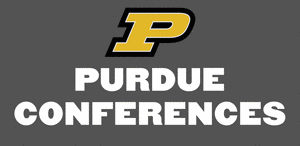 2018 Purdue Conferences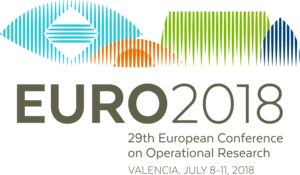 29th European Conference on Operational Research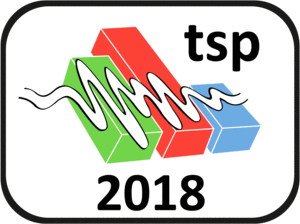 2018 41st International Conference on Telecommunications and Signal Processing (TSP)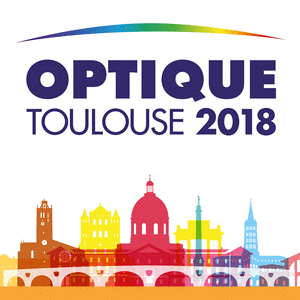 OPTIQUE Toulouse 2018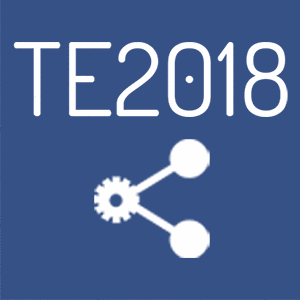 25th International Conference on Transdisciplinary Engineering

45th EPS Conference on Plasma Physics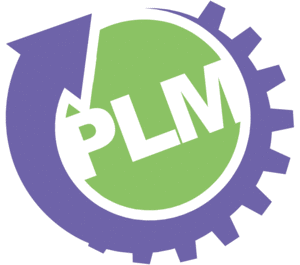 IFIP 15th International Conference on Product Lifecycle Management (PLM)
June 2018
The International Finance and Banking Society IFABS 2018 Porto Conference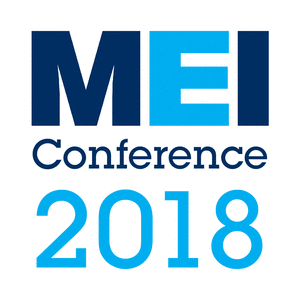 MEI Conference 2018

IAMO Forum 2018: Large-scale agriculture – for profit and society?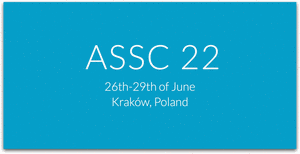 ASSC22 The 22nd Meeting of the Association for the Scientific Study of Consciousness

International Symposium on Sustainable Systems and Technology (ISSST) 2018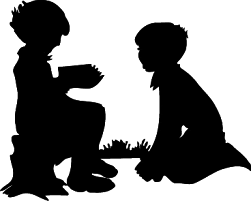 Child Language Symposium 2018
ISC 2018 Exhibition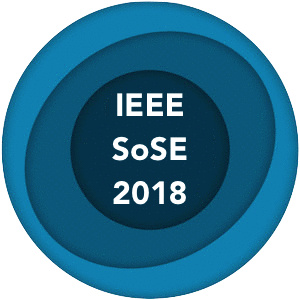 13th System of Systems Engineering Conference
13th IIR-Gustav Lorentzen Conference On Natural Refrigerants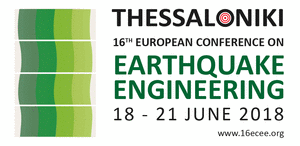 16th European Conference Earthquake Engineering

IEEE International Symposium on Information Theory
22nd World Hydrogen Energy Conference
16th Annual Conference of the European Association for the Study of Religions

European Control Conference-ECC18

International Conference on Computational Science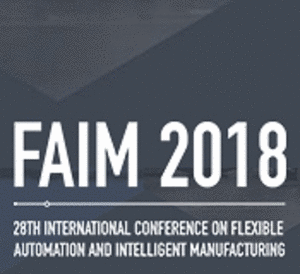 28th Flexible Automation and Intelligent Manufacturing Conference

TNC18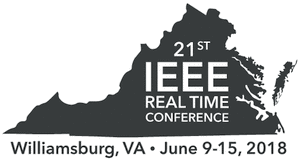 21st IEEE Real Time Conference
Second International Balkan Conference on Communications and Networking
EUNIS 2018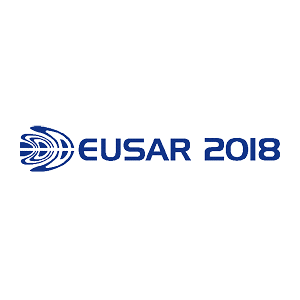 12th European Conference on Synthetic Aperture Radar
2018 IEEE International Power Modulator and High Voltage Conference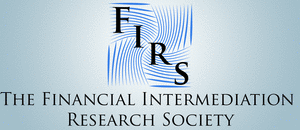 FIRS 2018 Conference
May 2018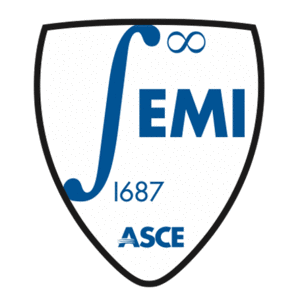 Engineering Mechanics Institute Conference 2018

80. Wissenschaftliche Jahrestagung des Verbandes des Hochschullehrer für Betriebswirtschaft e.V.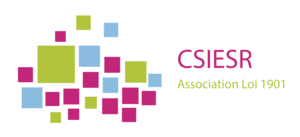 Assises du CSIESR 2018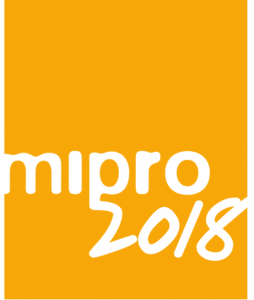 41st International Convention on Information and Communication Technology, Electronics and Microelectronics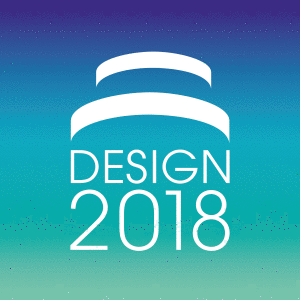 15th International Design Conference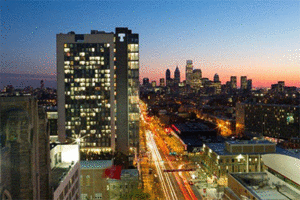 Architectural Research for a Global Community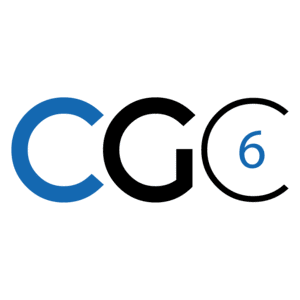 Challenging Glass Conference 6

Graz Symposium Virtual Vehicle 2018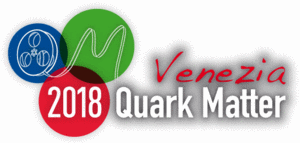 The XXVIIth International Conference on Ultra-relativistic Nucleus-Nucleus Collisions
April 2018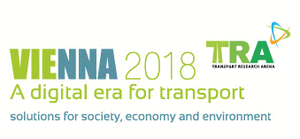 Transport Research Arena 2018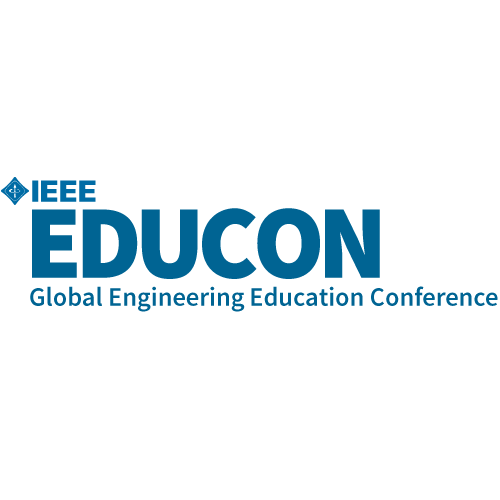 IEEE Global Engineering Education Conference
March 2018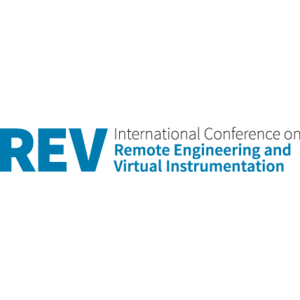 15th International Conference on Remote Engineering and Virtual Instrumentation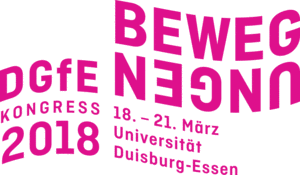 Bewegungen – 26. Kongress der Deutschen Gesellschaft für Erziehungswissenschaft

Supercomputing Frontiers Europe 2018
February 2018

6th International Conference on Dynamics in Logistics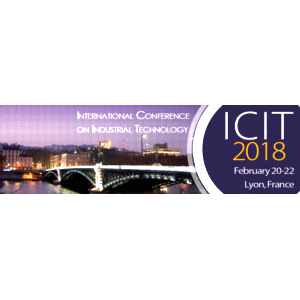 IEEE ICIT 2018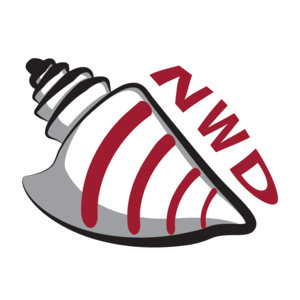 Nationale Wiskunde Dagen 2018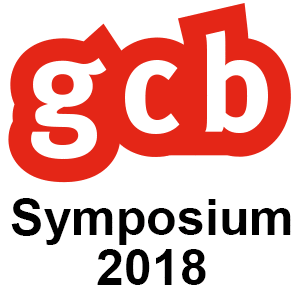 GCB Symposium 2018
January 2018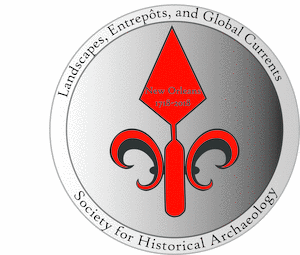 2018 Conference on Historical and Underwater Archaeology
Conference (for testing purpose)
December 2017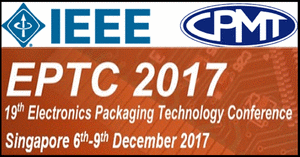 Electronics packaging and technology conference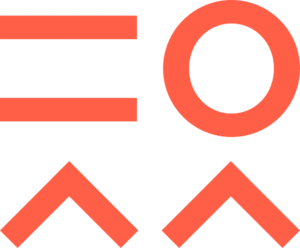 Forum Rozwoju Miast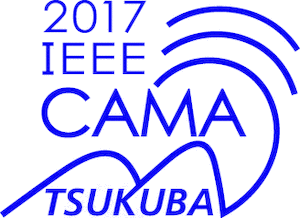 2017 IEEE Conference on Antenna Measurements & Applications
November 2017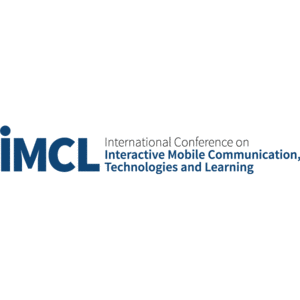 2017 International Conference on Interactive Mobile Communication Technologies and Learning (IMCL)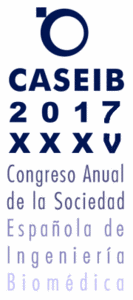 CASEIB 2017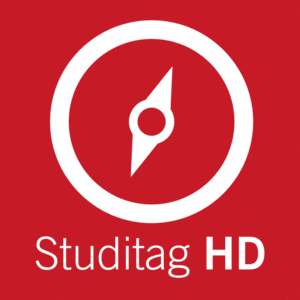 Studieninformationstag Heidelberg 2017

Entretiens du Risque 2017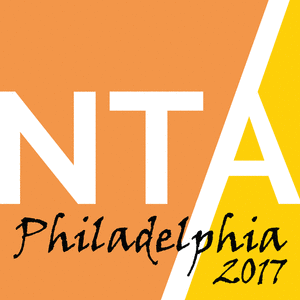 NTA's 110th Annual Conference on Taxation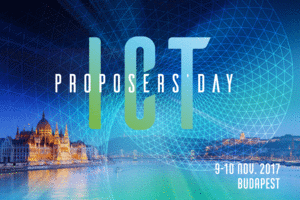 ICT Proposers' Day 2017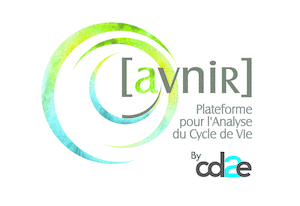 [avniR] conference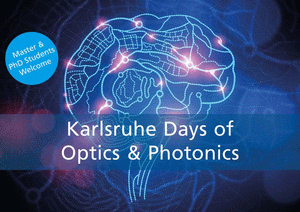 Karlsruhe Days of Optics & Photonics

IEEE SDN-NFV 2017
October 2017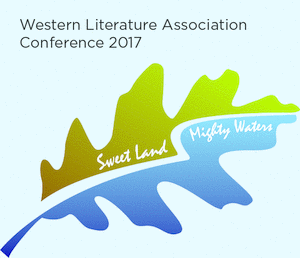 Western Literature Association Conference 2017

IEEE Smartgrid Comm

APCS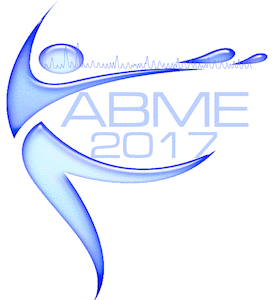 ICABME 2017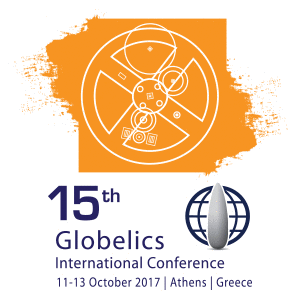 15th Globelics International Conference 2017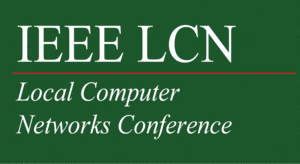 LCN 2017
GÉANT Project Symposium 2017
LCA XVII
September 2017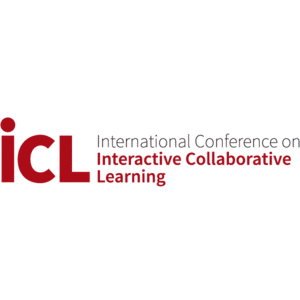 ICL2017 – 20th International Conference on Interactive Collaborative Learning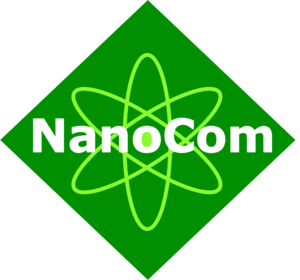 ACM NanoCom 2017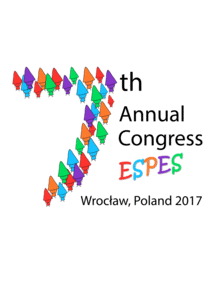 7th Annual Congress ESPES 2017
Computing in Cardiology 2017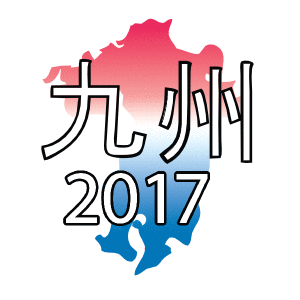 LAPD18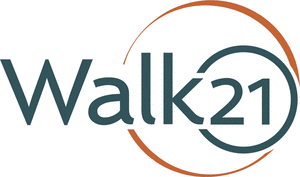 Walk21 Calgary

International Conference on Research and Application of Plasmas – PLASMA 2017

IEEE CSCN 2017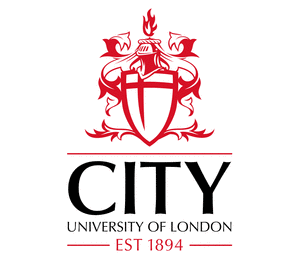 10th International Conference on Compressors and their Systems 2017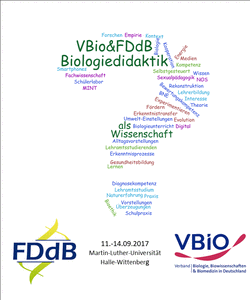 FDdB 2017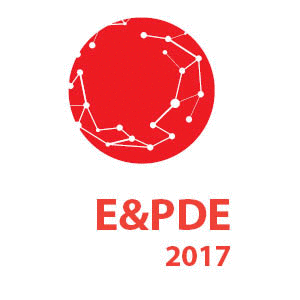 E&PDE 19 Conference

EMNLP 2017

CISBAT 2017

ICRD 2017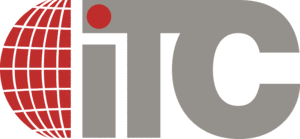 ITC 29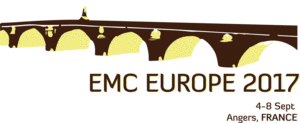 EMC EUROPE 2017
ESCoP

EASM Conference 2017: Challenges and Developments of Sport Organisations
August 2017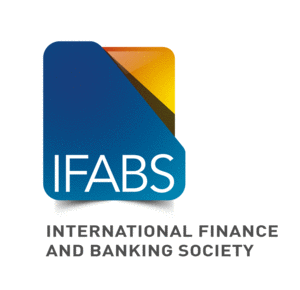 IFABS Asia 2017 Ningbo Conference

EMEMITALIA 2017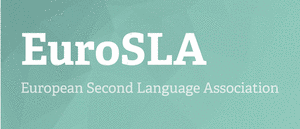 eurosla 27

XV EAAE

EUSIPCO 2017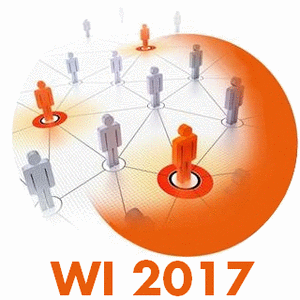 Web Intelligence 2017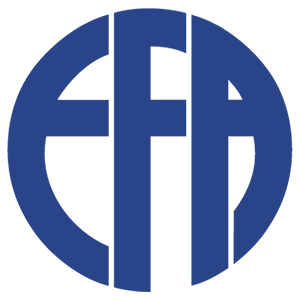 European Finance Association Annual Meeting 2017
NOLAMP16

EADI NORDIC Conference 2017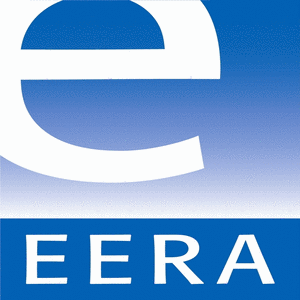 ECER 2017

IBIC17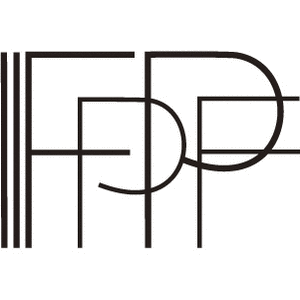 73rd IIPF

Building Simulation 2017
July 2017

TSL 2017
ICSV 24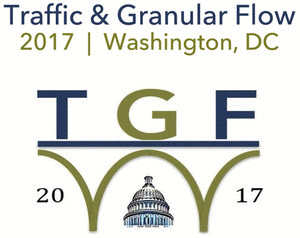 2017 Traffic and Granular Flow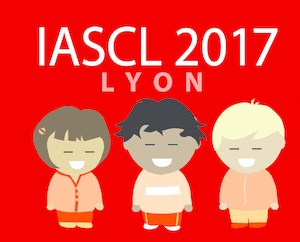 IASCL 2017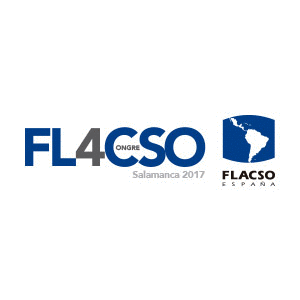 4 Congreso FLACSO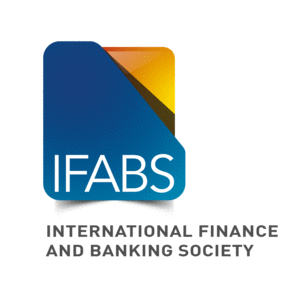 IFABS 2017 Oxford Conference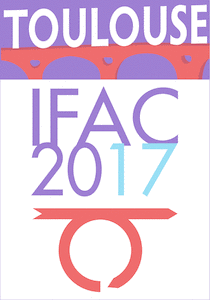 IFAC 2017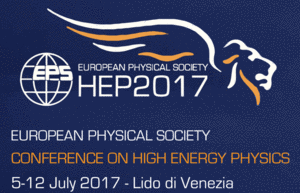 EPS-HEP 2017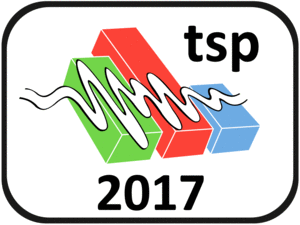 TSP 2017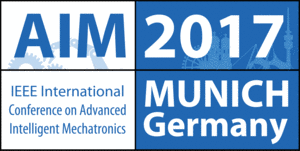 AIM 2017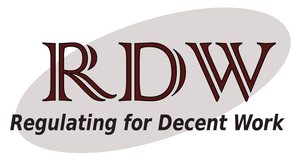 RDW 2017

JNOG-JCOM 2017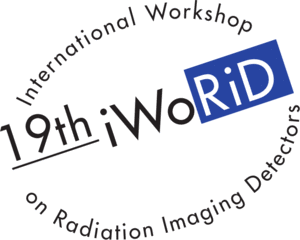 iWoRiD2017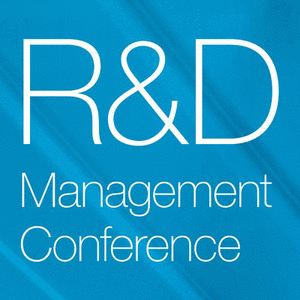 RND 2017
June 2017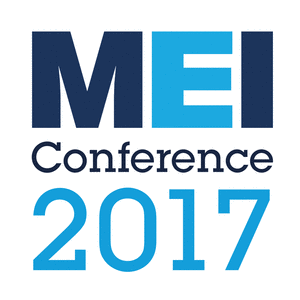 MEI Conference 2017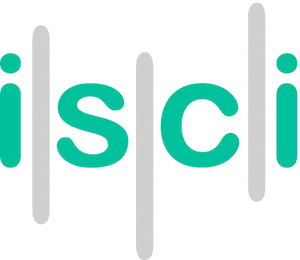 ISCI2017

ORD 2017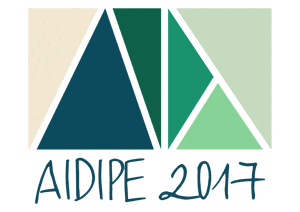 AIDIPE 2017

FAIM 2017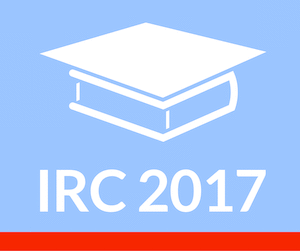 7th IEA International Research Conference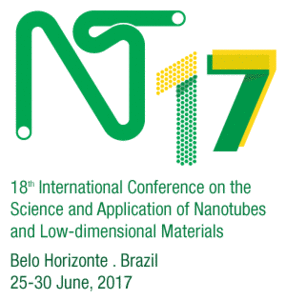 NT17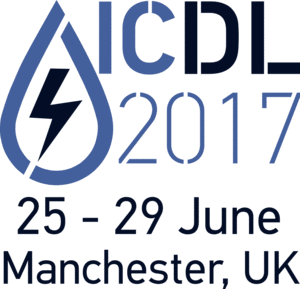 ICDL 2017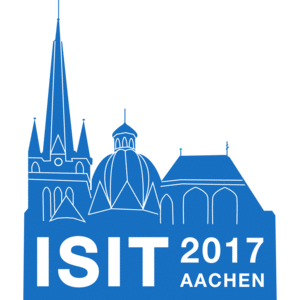 ISIT2017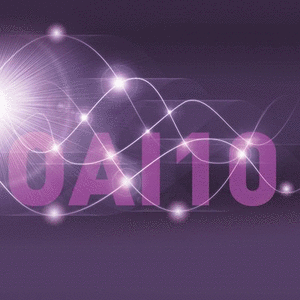 OAI10 2017

IAMO Forum 2017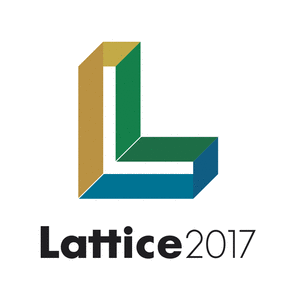 Lattice 2017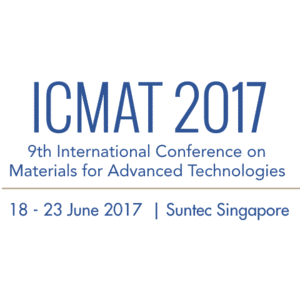 ICMAT 2017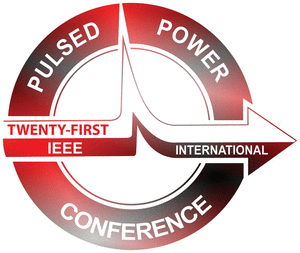 IEEE Pulsed Power Conference

ISC High Performance 2017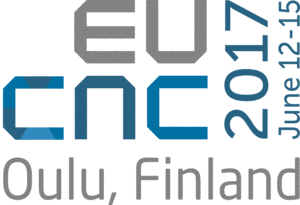 European Conference on Networks and Communications (EuCNC 2017)

ICCS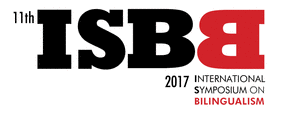 ISB11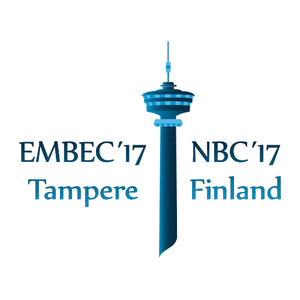 EMBEC and NBC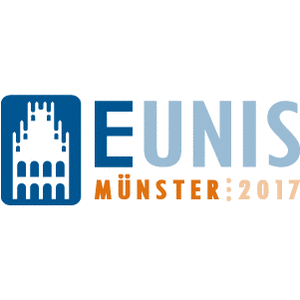 EUNIS 2017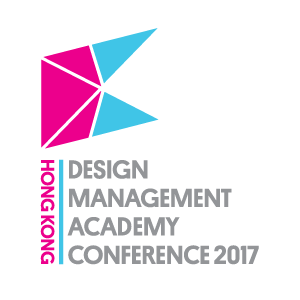 Design Management Academy | 2017 Hong Kong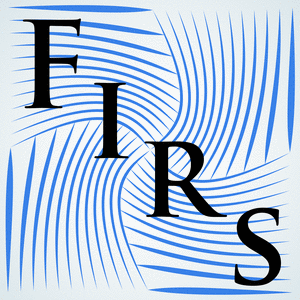 FIRS 2017 Conference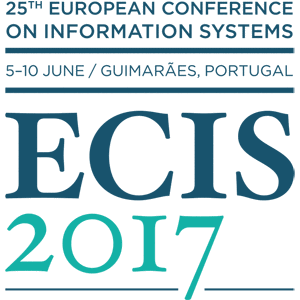 ECIS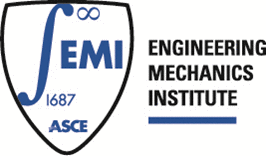 EMI 2017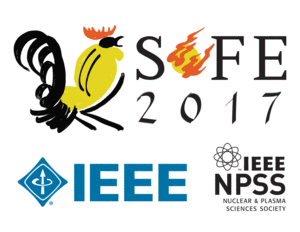 27th Symposium on Fusion Engineering
May 2017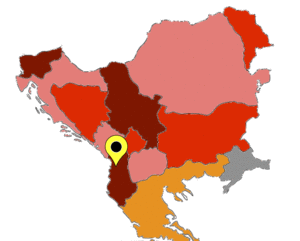 BalkanCom 2017

TNC17
April 2017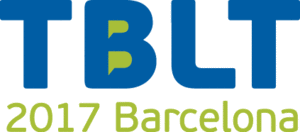 TBLT Barcelona 2017
March 2017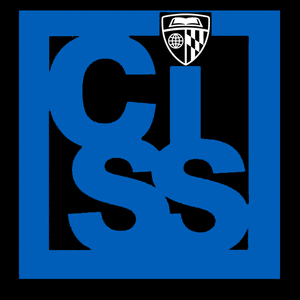 51st Annual Conference on Information Sciences and Systems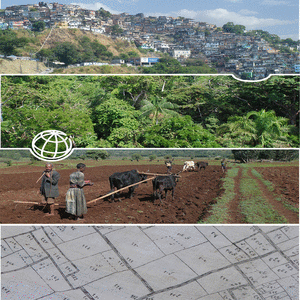 Land Conference 2017

EuCAP 2017

14th International Conference on Remote Engineering and Virtual Instrumentation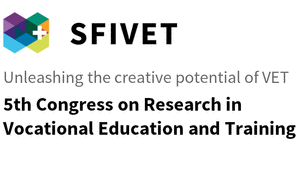 5th Congress on Research in Vocational Education and Training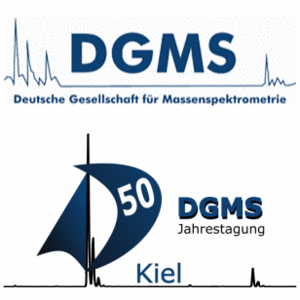 DGMS 2017
February 2017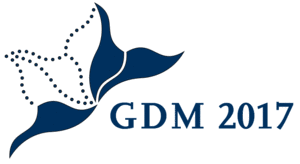 GDM 2017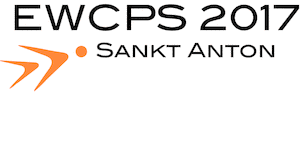 EWCPS2017

Principles and Practice of Parallel Programming 2017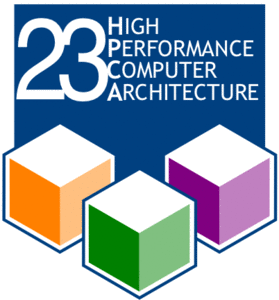 High Performance Computer Architecture 2017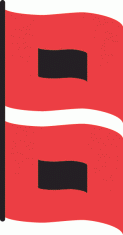 Code Generation and Optimization 2017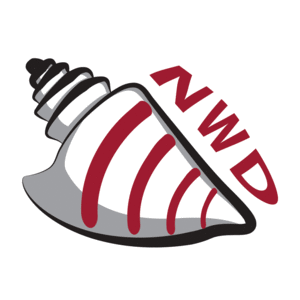 Nationale Wiskunde Dagen 2017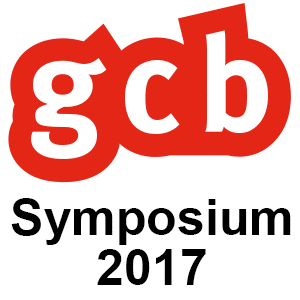 GCB Symposium 2017
January 2017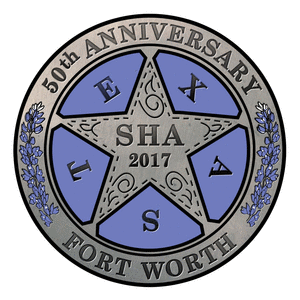 2017 Conference on Historical and Underwater Archaeology
December 2016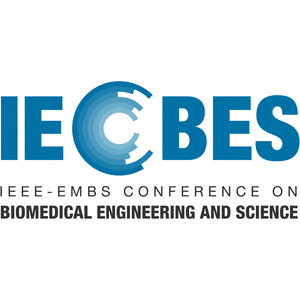 IECBES 2016
November 2016
CASEIB 2016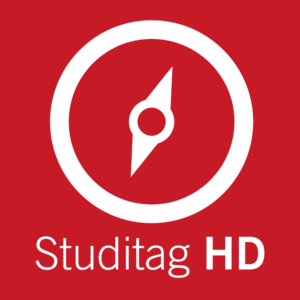 Studieninformationstag der Universität Heidelberg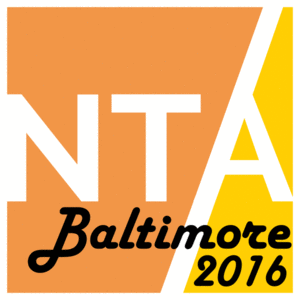 109th Annual Conference on Taxation

VI CLABES

19th International Conference on Hydropower Plants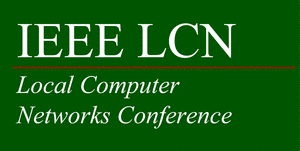 The 41st IEEE Conference on Local Computer Networks (LCN)

Conference on Empirical Methods in Natural Language Processing
October 2016

Congreso Chileno de Ciencia Política

IEEE Biomedical Circuits and Systems Conference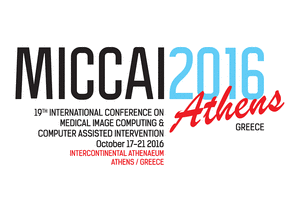 MICCAI 2016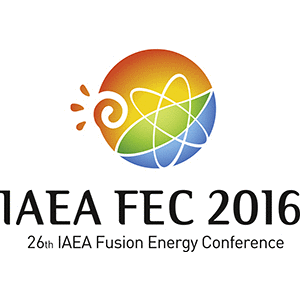 26th IAEA Fusion Energy Conference

MICRO-49

Association for the Psychoanalysis of Culture & Society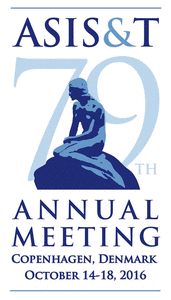 ASIS&T 2016 Annual Meeting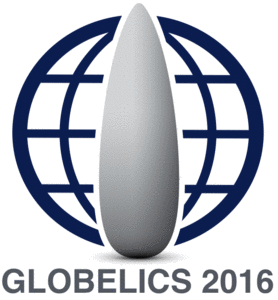 Globelics 2016
September 2016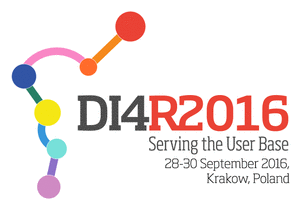 Digital Infrastructures for Research 2016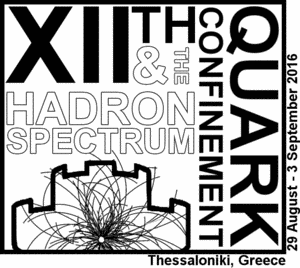 XII Quark Confinement and Hadron Spectrum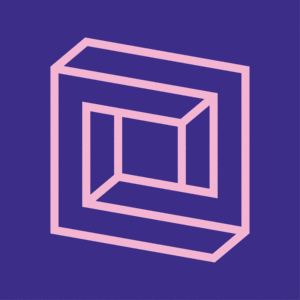 Design & Emotion 2016

LCA XVI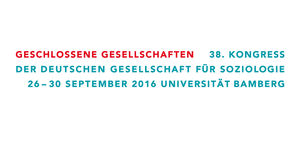 38. Kongress der Deutschen Gesellschaft für Soziologie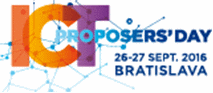 ICT Proposers' Day 2016
International Conference on Advances in Computing, Communications and Informatics (ICACCI)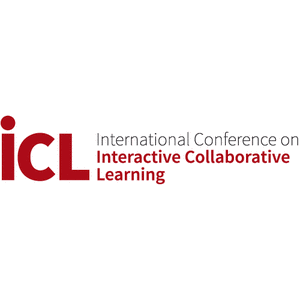 19th International Conference on Interactive Collaborative Learning (ICL2016)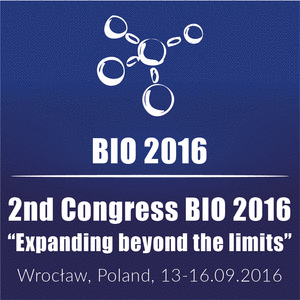 BIO 2016 – 2nd Congress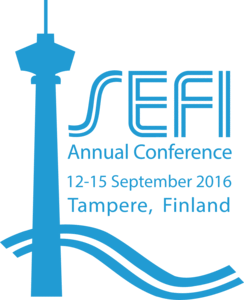 SEFI annual conference 2016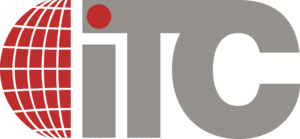 ITC – The First International Conference in Networking Science & Practice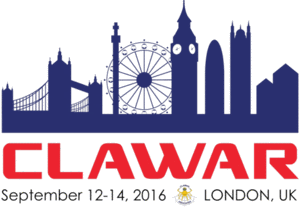 CLAWAR 2016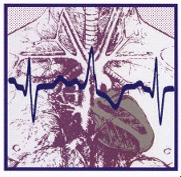 CinC 2016

TPDL 2016 – 20th International Conference on Theory and Practice of Digital Libraries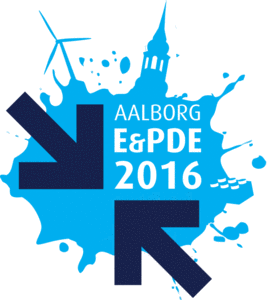 E&PDE 16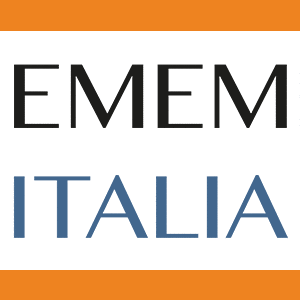 EMEMITALIA2016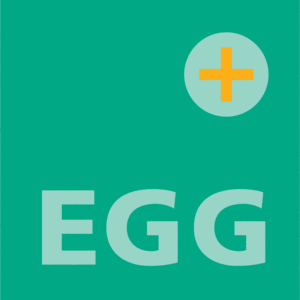 Electronics Goes Green 2016+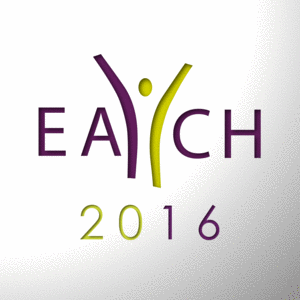 EACH 2016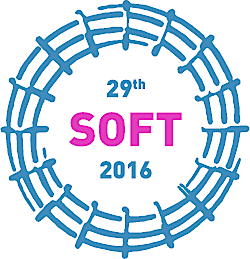 SOFT 2016

Mensch und Computer 2016
August 2016
ECAI 2016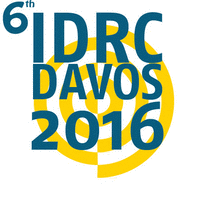 IDRC Davos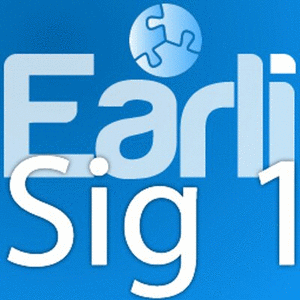 8th Biennial Conference of EARLI SIG 1: Assessment & Evaluation

WCTE2016 – World Conference on Timber Engineering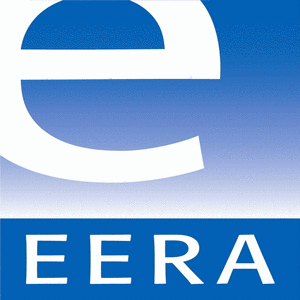 ECER 2016

Just Sustainability: Hope for the Commons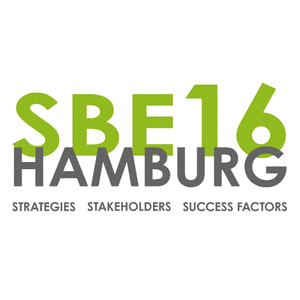 SBE 16
July 2016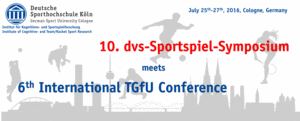 6th International TGfU Conference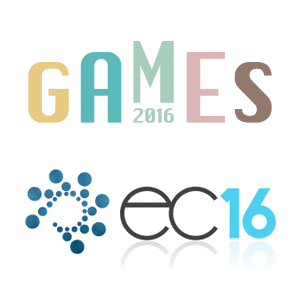 GAMES/EC 2016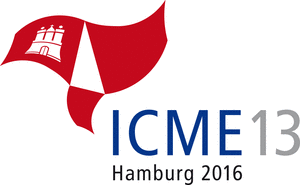 13th International Congress on Mathematical Education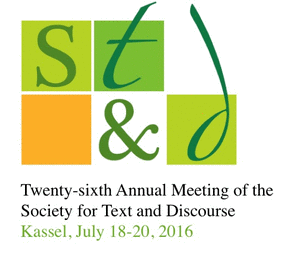 26th Annual Meeting of the Society for Text & Discourse

STATPHYS 26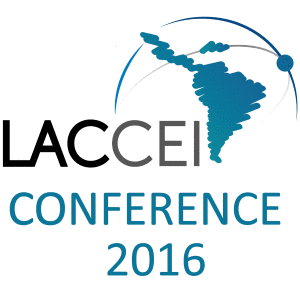 LACCEI 2016 International Multi Conference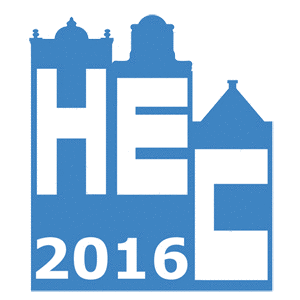 The Higher Education Conference 2016

2016 Purdue Conferences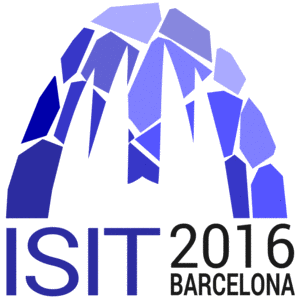 IEEE International Symposium on Information Theory (ISIT)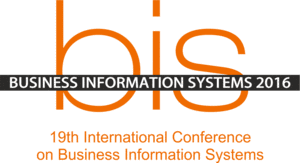 19th International Conference on Business Information Systems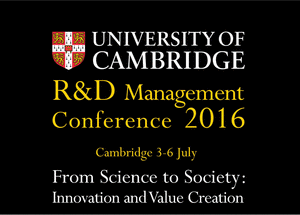 R&D Management Conference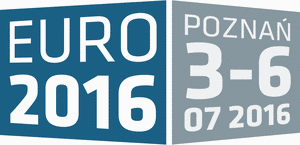 28th European Conference on Operational Research
June 2016

MSOM 2016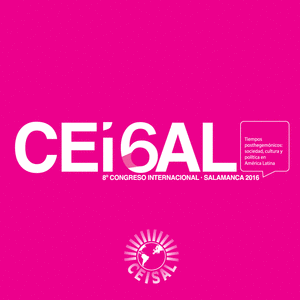 European Council for Social Research on Latin America [CEISAL]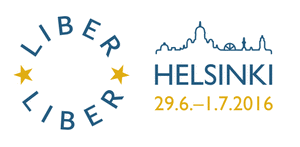 LIBER ANNUAL CONFERENCE 2016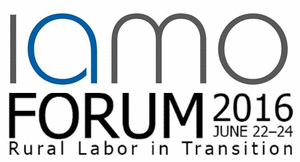 IAMO Forum 2016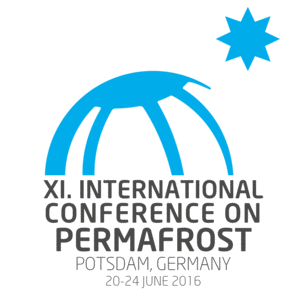 ICOP 2016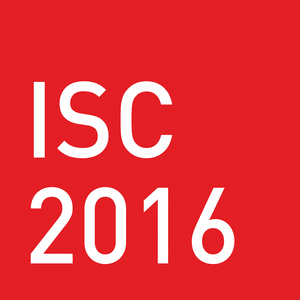 ISC High Performance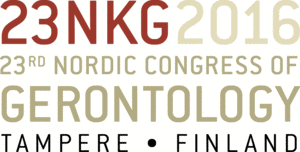 23rd Nordic Congress of Gerontology (23 NKG)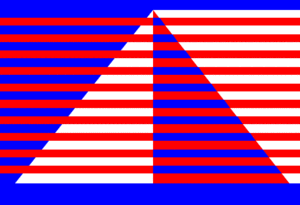 43rd International Symposium on Computer Architecture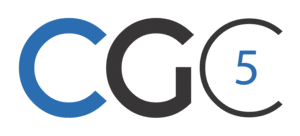 Challenging Glass Conference 5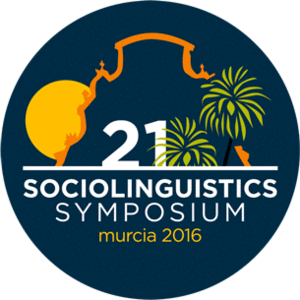 Sociolinguistics Symposium 21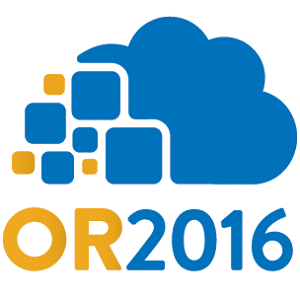 Open Repositories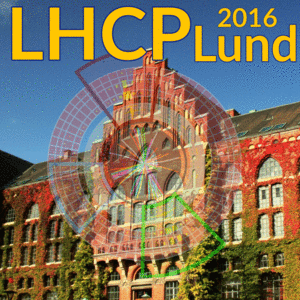 Fourth Annual Large Hadron Collider Physics Conference 2016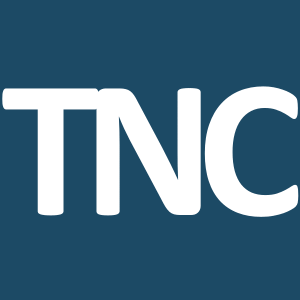 The TNC16 Networking Conference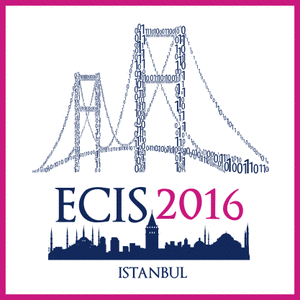 24th European Conference on Information Systems (ECIS2016)

ICCS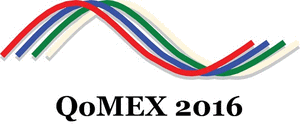 8th International Conference on Quality of Multimedia Experience (QoMEX 2016)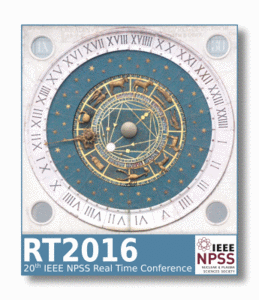 20th Real Time Conference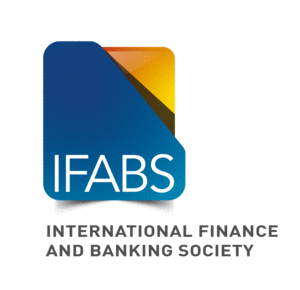 IFABS 2016 Barcelona Conference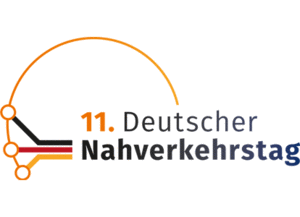 11. Deutscher Nahverkehrstag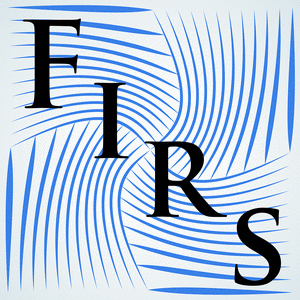 2016 Financial Intermediation Research Society Conference
May 2016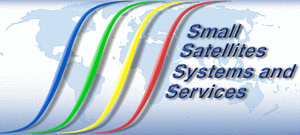 Small Satellites, Systems & Services Symposium – 4S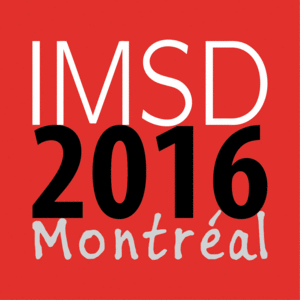 The Fourth Joint International Conference on Multibody System Dynamics – IMSD 2016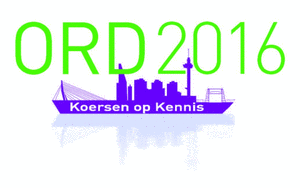 ORD2016 – Onderwijs Research Dagen 2016

ISCAS – International Symposium on Circuits and Systems 2016

EMI 2016/PMC 2016
April 2016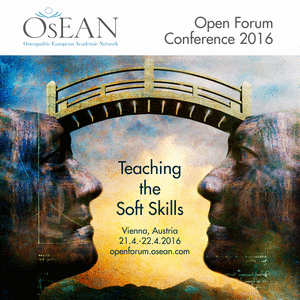 OsEAN Open Forum 2016 – "Teaching the Soft Skills"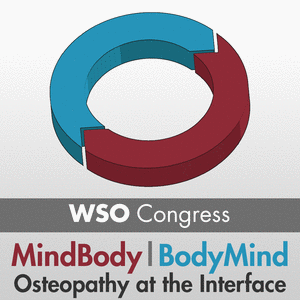 Osteopathie-Kongress / Osteopathy-Congress 2016 MindBody | BodyMind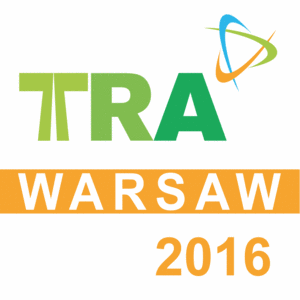 TRA2016

IEEE EDUCON2016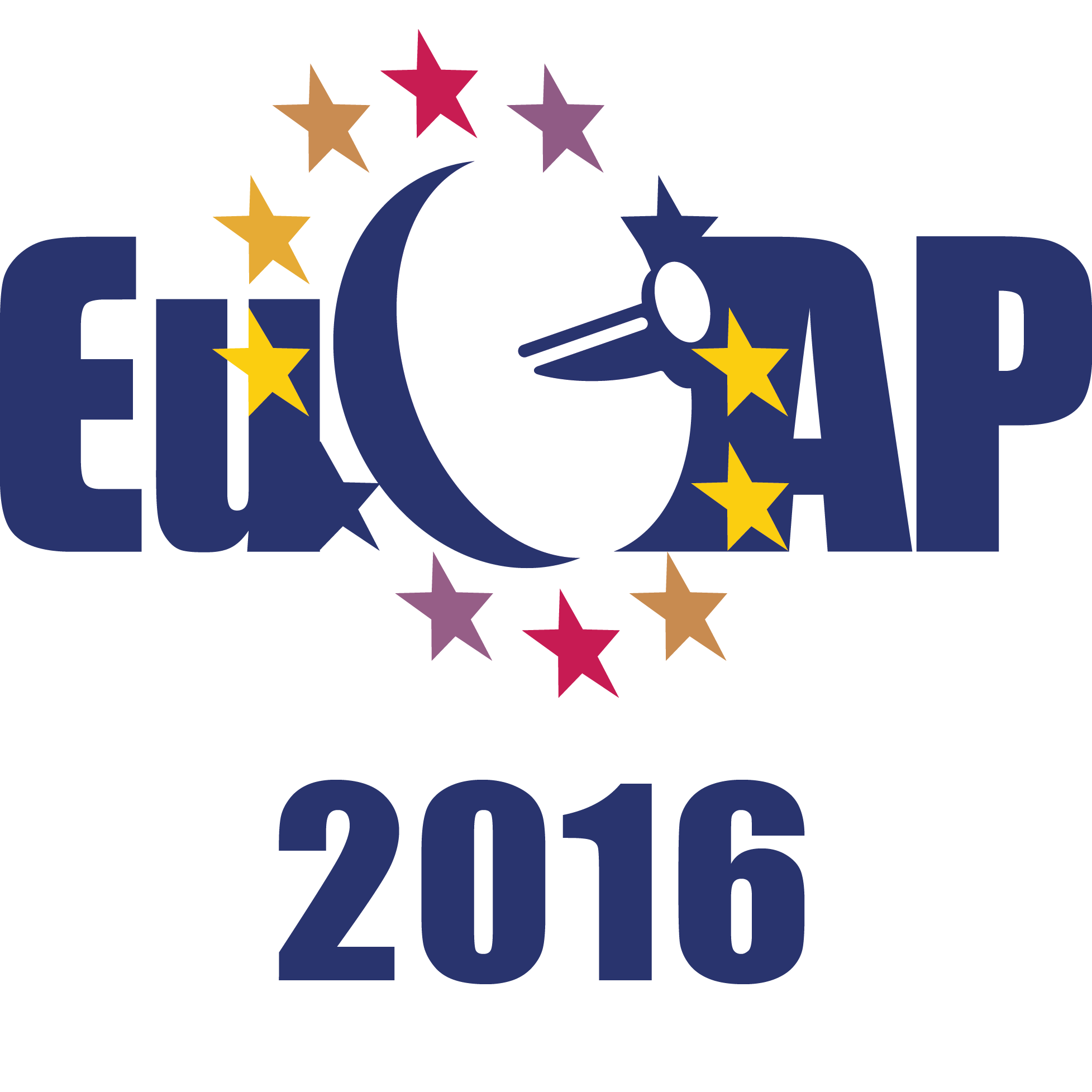 The 10th European Conference on Antennas and Propagation
March 2016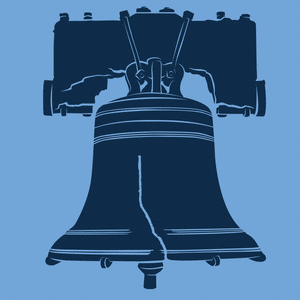 iConference 2016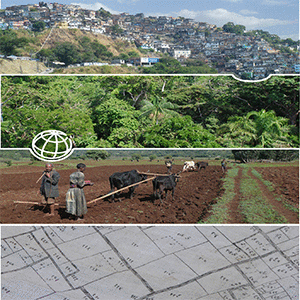 Land & Poverty Conference 2016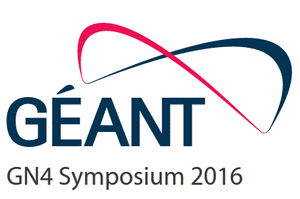 Geant GN4 Symposium 2016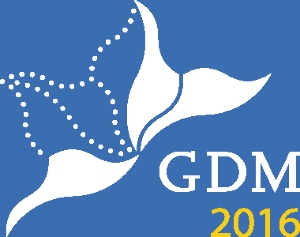 GDM 2016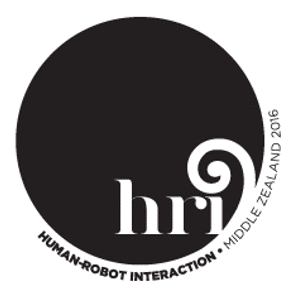 ACM/IEEE Conference on Human-Robot Interaction 2016
February 2016

DGMS 2016

REV2016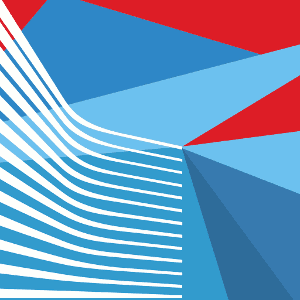 EC@MWC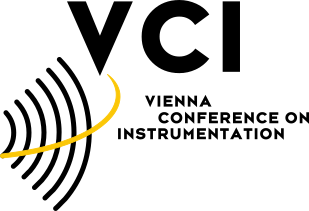 VCI2016 – The 14th Vienna Conference on Instrumentation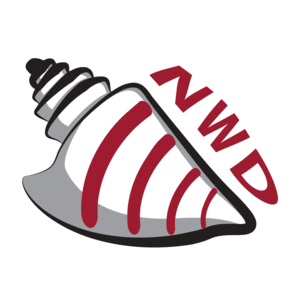 Nationale Wiskunde Dagen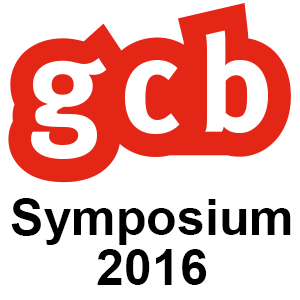 GCB 10th Anniversary Symposium 2016
December 2015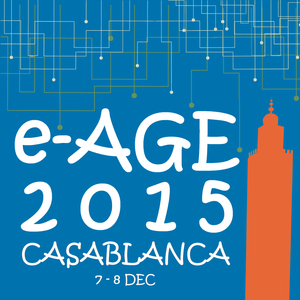 e-AGE-2015
November 2015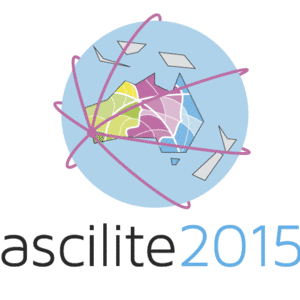 ascilite2015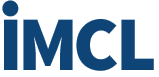 International Conference on Interactive Mobile Communication, Technologies and Learning (IMCL 2015)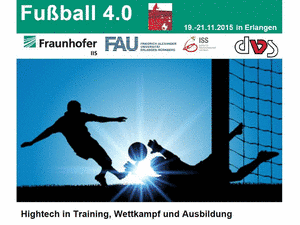 Jahrestagung der dvs-Kommission Fußball: Fußball 4.0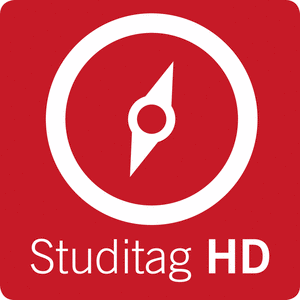 Studieninformationstag der Universität Heidelberg

Regional Conference "Cooperation in South East Europe – Working Together Towards EU Accession"

FuseNet PhD Event 2015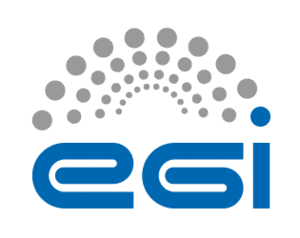 EGI Community Forum 2015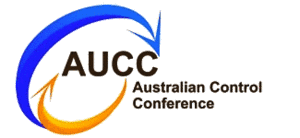 Australian Control Conference (AUCC 2015)

IEEE AUTOTESTCON 2015

IEEE SENSORS 2015
October 2015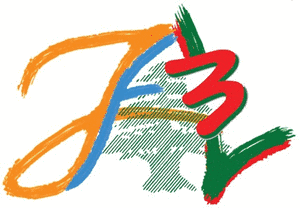 Les Troisièmes Journées Franco‐Libanaises JFL3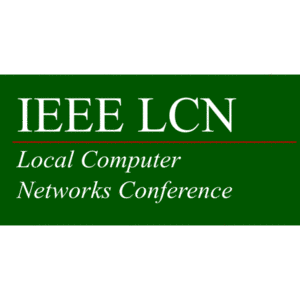 LCN 2015

APCS 2015

BioCAS 2015

FIE 2015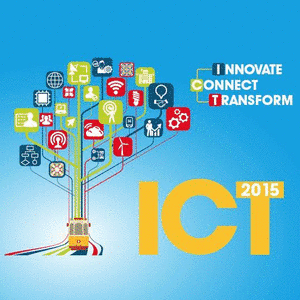 ICT 2015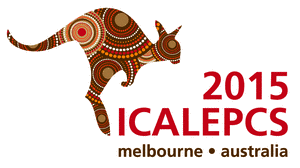 ICALEPCS 2015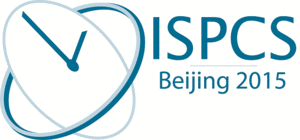 ISPCS 2015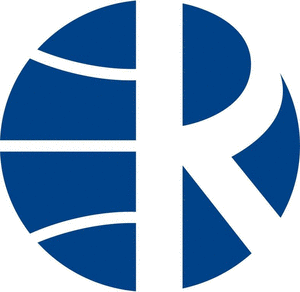 World Resources Forum 2015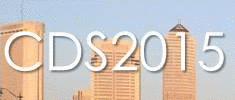 Ninth Biennial Meeting of the Cognitive Development Society (CDS 2015)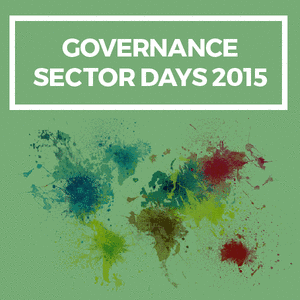 GIZ/GDI Governance Sector Days 2015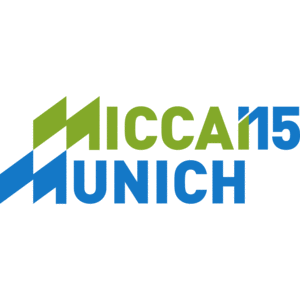 18th International Conference on Medical Image Computing and Computer Assisted Intervention (MICCAI 2015)
September 2015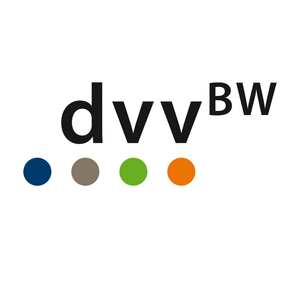 Regionalkonferenz "Digitale Agenda für Kommunen"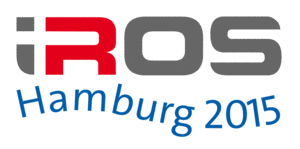 IROS 2015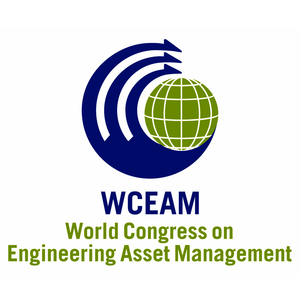 10th World Congress on Engineering Asset Management – WCEAM 2015

IEEE International Symposium on Systems Engineering (ISSE 2015)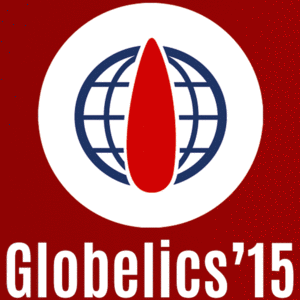 Globelics 2015

WEEF 2015

EMNLP 2015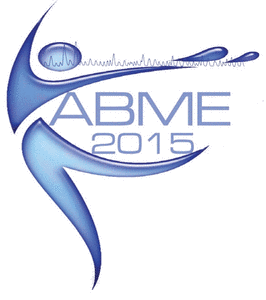 ICABME 2015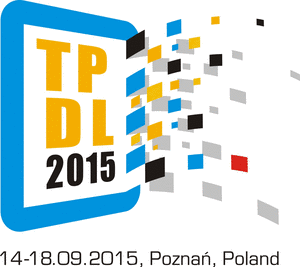 TPDL 2015: Connecting Digital Collections

PAEPS 2015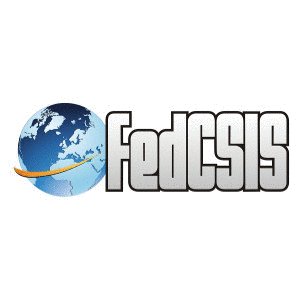 Federated Conference on Computer Science and Information Systems (FedCSIS 2015)

2015 International Beam Instrumentation Conference (IBIC 2015)

34th Digital Avionics Systems Conference (DASC)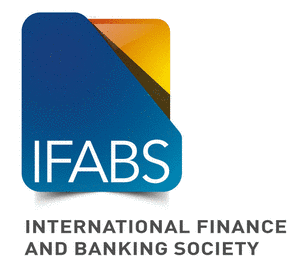 IFABS 2015 Oxford Conference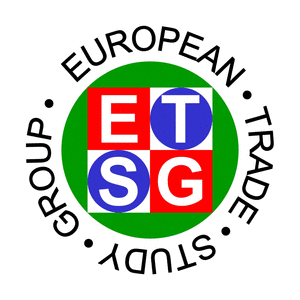 ETSG 2015 PARIS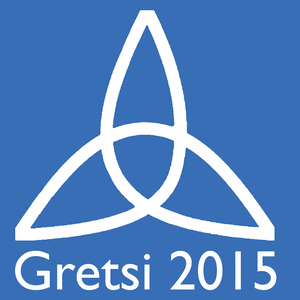 GRETSI 2015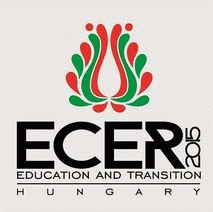 ECER 2015

GridKa School 2015: Big Data, Virtualization and Modern Programming

International Conference on Compressors and their Systems 2015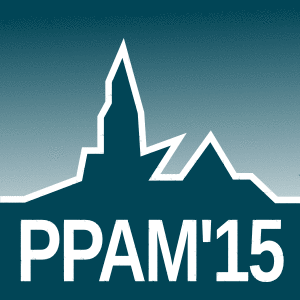 PPAM 2015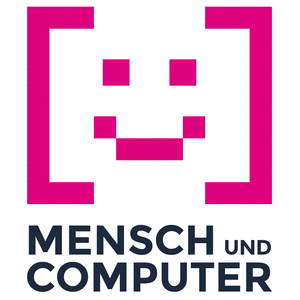 Mensch und Computer 2015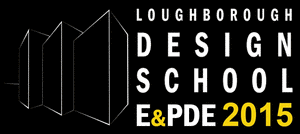 E&PDE 2015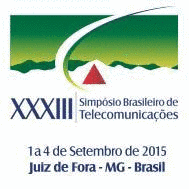 XXXIII Brazilian Telecommunications Symposium (SBrT 2015)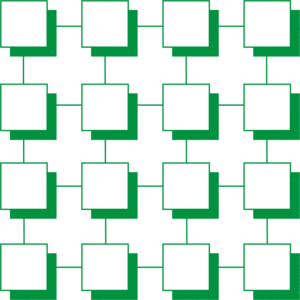 ParCo2015
August 2015

IEEE RO-MAN2015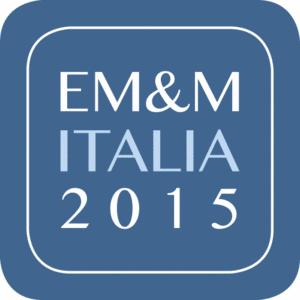 EM&MITALIA 2015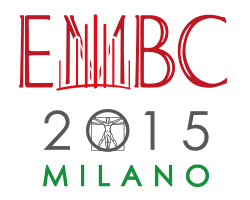 EMBC15

IEEE CASE 2015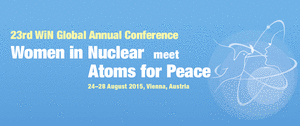 23rd WiN Global Annual Conference — Women in Nuclear Meet Atoms for Peace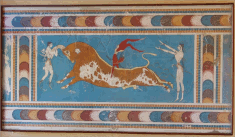 4th International Conference on New Frontiers in Physics ICNFP2015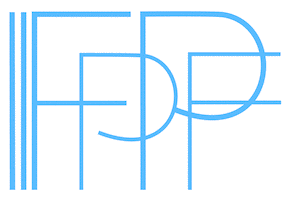 IIPF 2015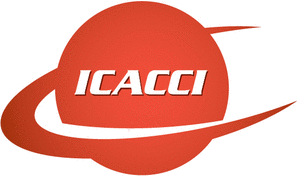 ICACCI 2015

ICAE 2015
July 2015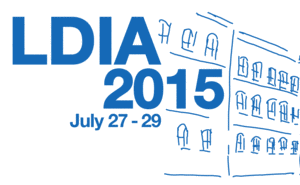 10th International Symposium on Linear Drives for Industry Applications (LDIA 2015)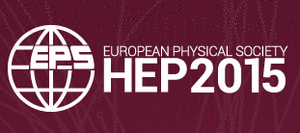 EPS HEP 2015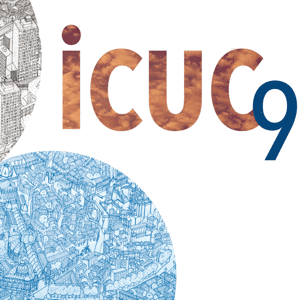 9th International Conference on Urban Climate (ICUC9)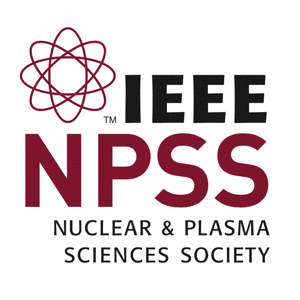 AdCom July 2015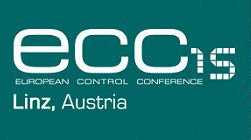 European Control Conference ECC15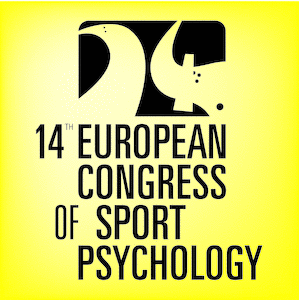 14th FEPSAC European Sport Psychology Congress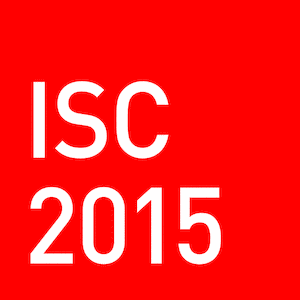 ISC High Performance 2015

27th conference on Real-Time Systems (ECRTS 2015)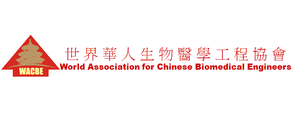 WACBE World Congress on Bioengineering 2015 (WACBE 2015)
June 2015

EFITA|WCCA|CIGR 2015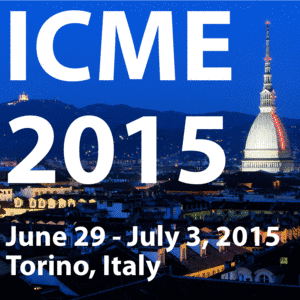 IEEE ICME 2015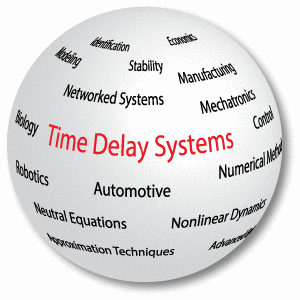 12th IFAC Workshop on Time Delay Systems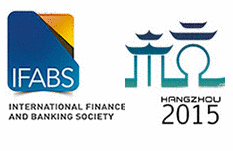 IFABS 2015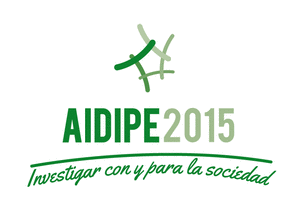 AIDIPE 2015, XVII International Conference on Educational Research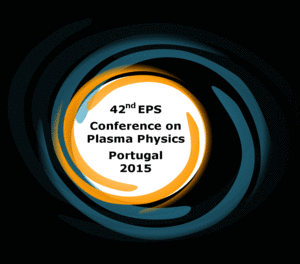 EPS 2015

ORD 2015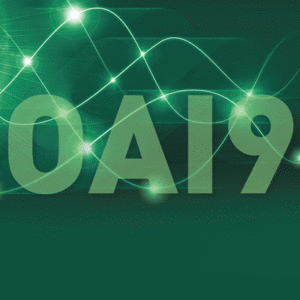 CERN Workshop on Innovations in Scholarly Communication (OAI9)

EMI 2015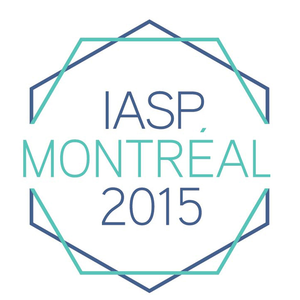 IASP MONTREAL 2015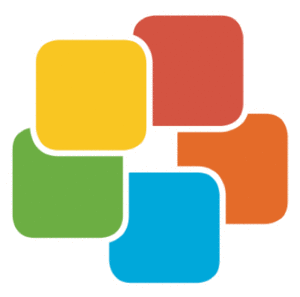 IoT Week 2015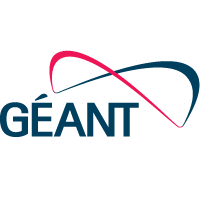 TNC15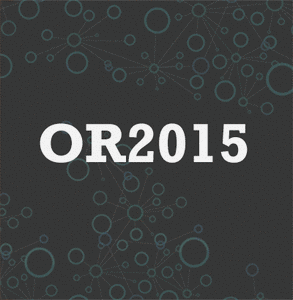 OR2015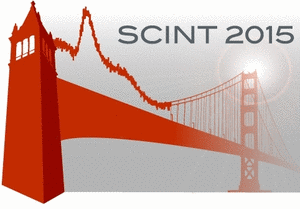 SCINT 2015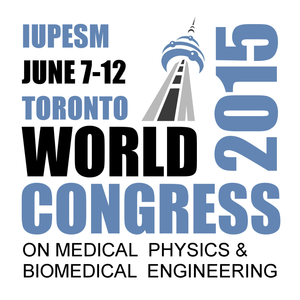 IUPESM World Congress 2015

The International Conference on Computational Science (ICCS 2015)
May 2015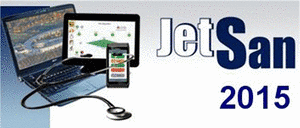 Journées d'étude sur la TéléSanté (JETSAN) 2015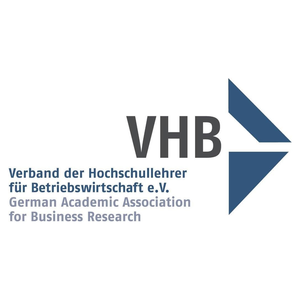 77. Jahrestagung des Verbandes der Hochschullehrer für Betriebswirtschaft (VHB 2015)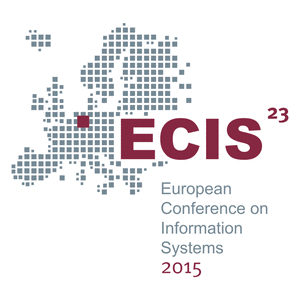 23rd European Conference on Information Systems (ECIS 2015)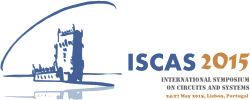 IEEE International Symposium on Circuits and Systems (ISCAS 2015)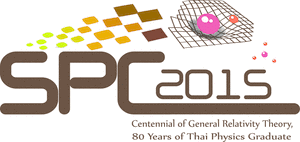 Siam Physics Congress 2015

14th Scandinavian International Conference on Fluid Power (SICFP15)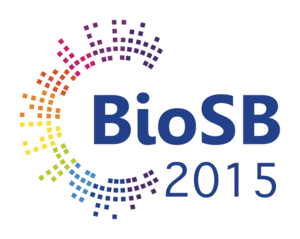 BioSB 2015

2015 IEEE Symposium on Product Compliance Engineering (ISPCE 2015)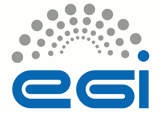 EGI Conference 2015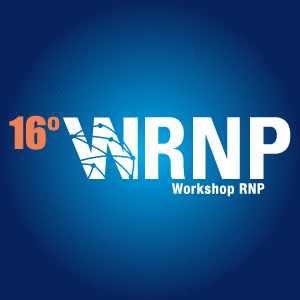 WRNP 2015

2015 IEEE International Instrumentation and Measurement Technology Conference (I2MTC)

MeMea 2015
April 2015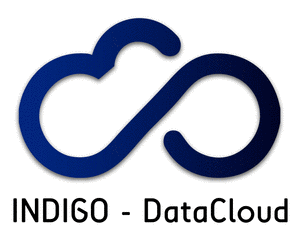 INDIGO-DataCloud Kick-off Meeting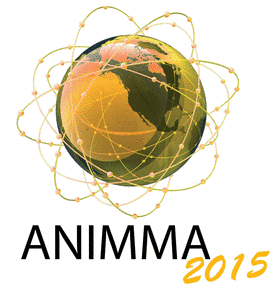 ANIMMA2015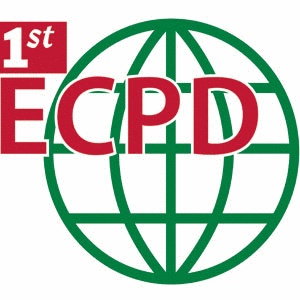 1st EPS Conference on Plasma Diagnostics

2015 IEEE Sensors Applications Symposium

IEEE SysCon 2015

IFCS-EFTF 2015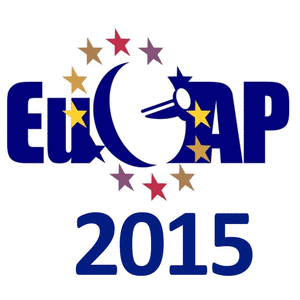 EuCAP 2015
March 2015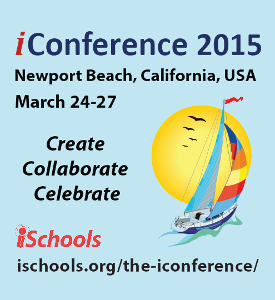 iConference 2015

ISISS 2015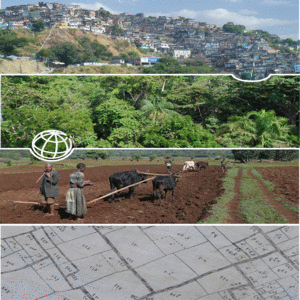 Land and Poverty Conference 2015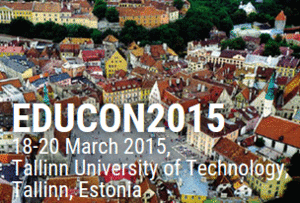 EDUCON2015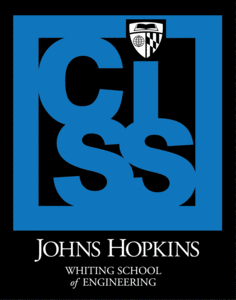 Conference on Information Sciences and Systems Baltimore (CISS 2015)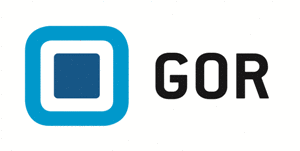 General Online Research (GOR 15)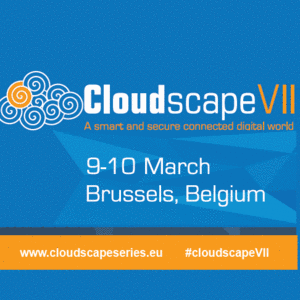 Cloudscape VII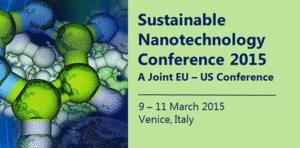 Sustainable Nanotechnology Conference 2015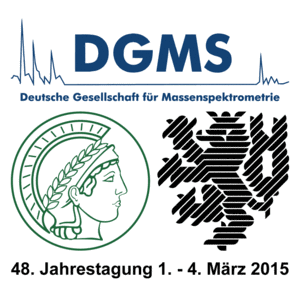 DGMS 2015
February 2015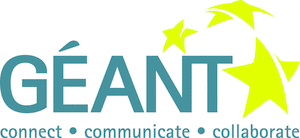 GN3plus Project Symposium

12th Workshop on Stochastic Models, Statistics and Their Applications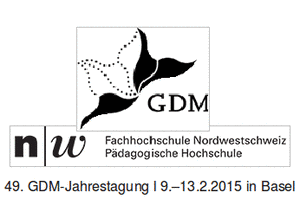 49. Jahrestagung der Gesellschaft für Didaktik der Mathematik
December 2014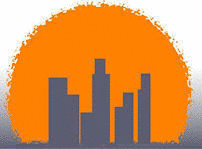 53rd IEEE Conference on Decision and Control (CDC 2014)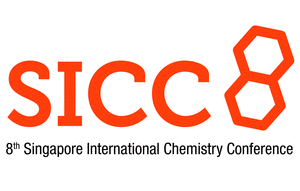 8th Singapore International Chemistry Conference 2014 (SICC-8)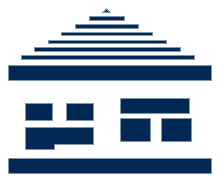 47th Annual IEEE/ACM International Symposium on Microarchitecture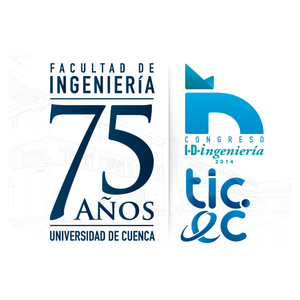 TIC.EC – I+D+ingeniería 2014

Interactive Collaborative Learning (ICL 2014)
November 2014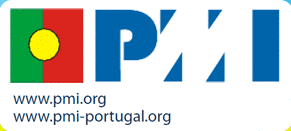 VIII Conferencia Internacional do PMI Portugal Chapter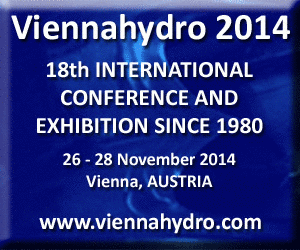 Viennahydro 2014

Saudi International Medical Education Conference (SIMEC2014)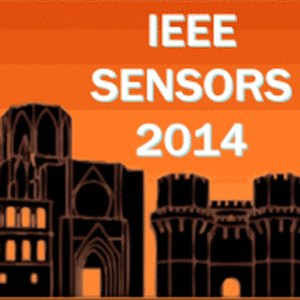 IEEE SENSORS 2014
October 2014

12th Globelics International Conference

International Conference on Image Processing (ICIP 2014)

Fourth International Gas Processing Symposium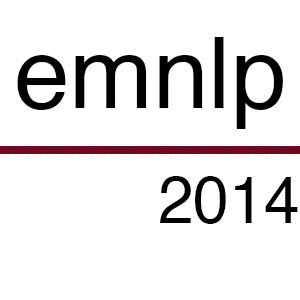 EMNLP 2014: Conference on Empirical Methods in Natural Language Processing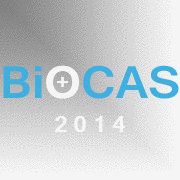 IEEE/CAS-EMB Biomedical Circuits and Systems Conference (BioCAS 2014)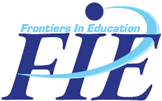 44th Annual Frontiers in Education (FIE) Conference

IR15: Boundaries and Intersections

International Conference on Advanced Technologies for Communications (ATC)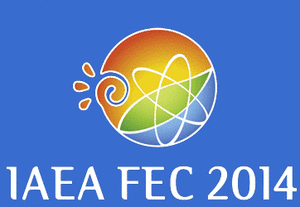 25th IAEA Fusion Energy Conference – IAEA CN-221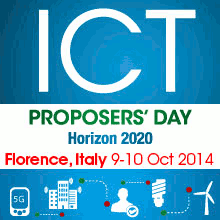 ICT Proposers' Day 9-10 October 2014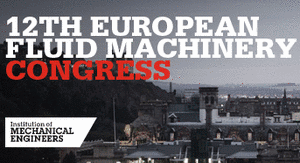 12th European Fluid Machinery Congress
September 2014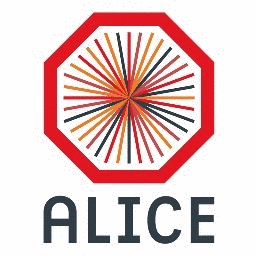 ALICE WEEK C4ME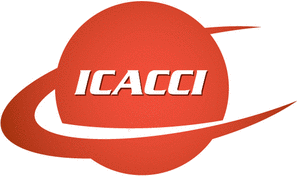 International Conference on Advances in Computing, Communications and Informatics (ICACCI-2014)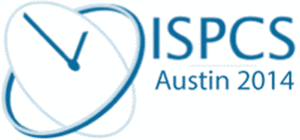 ISPCS 2014 – International IEEE Symposium on Precision Clock Synchronization for Measurement, Control, and Communication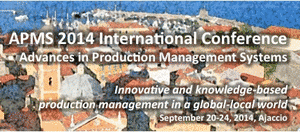 Advances in Production Management Systems (APMS 2014)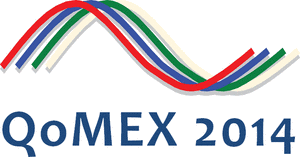 The 6th International Workshop on Quality of Multimedia Experience (QoMEX 2014)

Annual Congress of the European Society for Paediatric Anaesthesiology (ESPA 2014)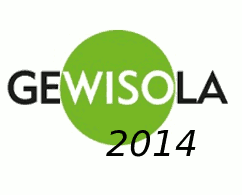 Die 54. Jahrestagung der Gesellschaft für Wirtschafts- und Sozialwissenschaften des Landbaues (GEWISOLA)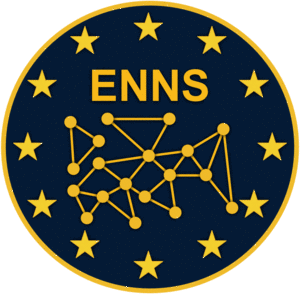 24th International Conference on Artificial Neural Networks (ICANN 2014)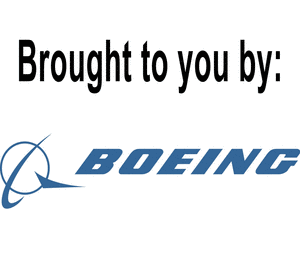 IEEE AUTOTEST 2014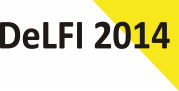 Die e-Learning Fachtagung Informatik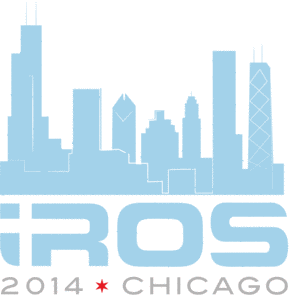 IEEE/RSJ International Conference on Intelligent Robots and Systems (IROS 2014)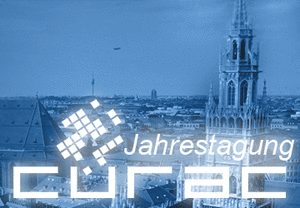 Deutsche Gesellschaft für Computer- und Roboterassistierte Chirurgie (CURAC 2014)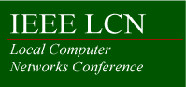 The 39th IEEE Conference on Local Computer Networks (LCN 2014)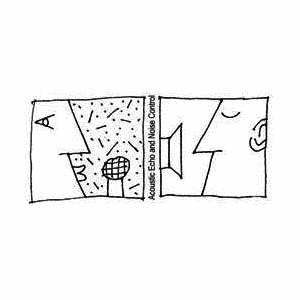 IWAENC 2014

The 16th International Conference on Engineering and Product Design Education: Design Education & Human Technology Relations (EPDE2014)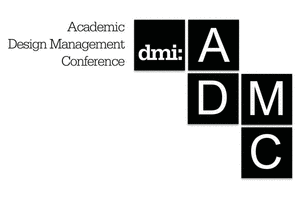 The 19th DMI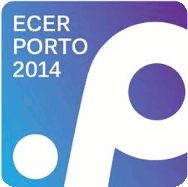 ECER 2014 "The Past, the Present and Future of Educational Research in Europe"

EMC Europe 2014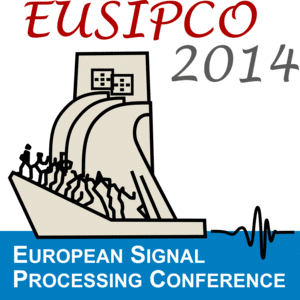 European Signal Processing Conference (EUSIPCO 2014)

ACAT 2014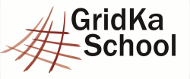 GridKa School 2014: Big Data, Cloud Computing and Modern Programming

GMW14: Lernräume gestalten – Bildungskontexte vielfältig denken
August 2014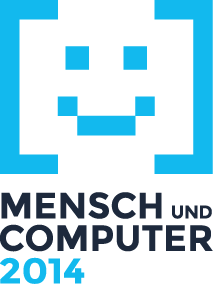 Mensch und Computer 2014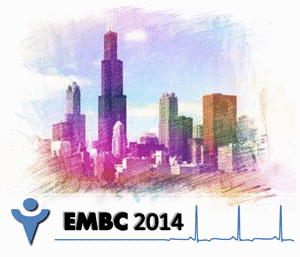 36th Annual International Conference of the IEEE Engineering in Medicine and Biology Society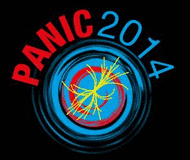 PANIC 2014 – Particles and Nuclei International Conference 2014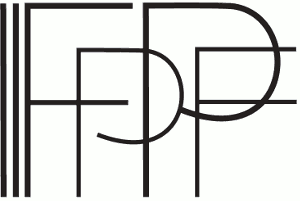 70th Annual Congress of the International Institute of Public Finance: Redesigning the Welfare State for Aging Societies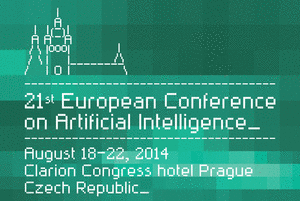 ECAI 2014 – 21st European Conference on Artifical Intelligence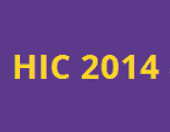 11th International Conference on HydroInformatics August (HIC 2014)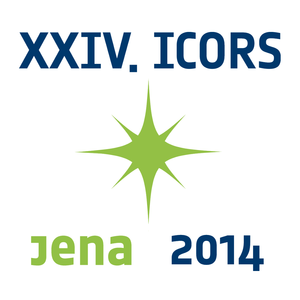 XXIV. ICORS Jena 2014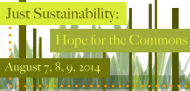 Just Sustainability: Hope for the Commons
July 2014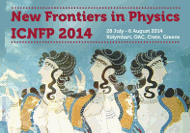 3rd International Conference on New Frontiers in Physics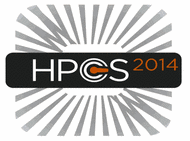 International Conference on High Performance Computing & Simulation (HPCS 2014)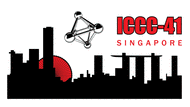 41st International Conference on Coordination Chemistry (ICCC41)

2014 Purdue Compressor/Refrigeration and Air Conditioning and High Performance Buildings Conferences and Short Courses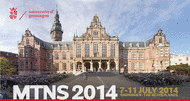 21st International Symposium on Mathematical Theory of Networks and Systems (MTNS 2014)
June 2014

18th International Conference on Dielectric Liquids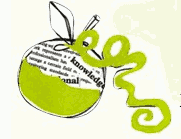 ProPEL Conference 2014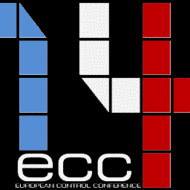 13th European Control Conference (ECC 2014)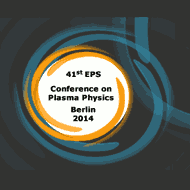 41st EPS conference in Berlin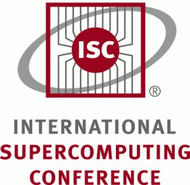 International Supercomputing Conference (ISC'14)

XXX Riunione Nazionale dei Ricercatori Elettrotecnica ET 2014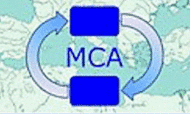 MED'14, the 22nd Mediterranean Conference on Control & Automation

ORD 2014 'Deelname en distantie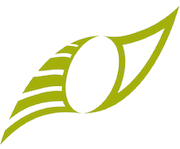 Open Repositories 2014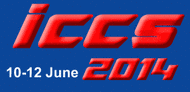 International Conference on Computational Science (ICCS 2014)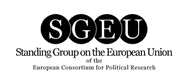 7th Pan-European Conference on the European Union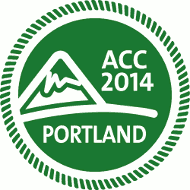 2014 American Control Conference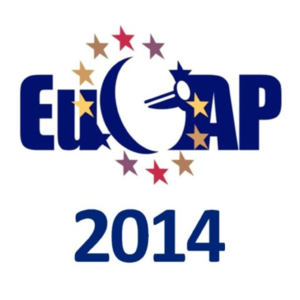 EuCAP 2014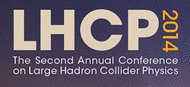 Large Hadron Collider Physics (LHCP) Conference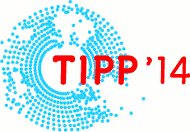 Tipp 2014 – Third International Conference on Technology and Instrumentation in Particle Physics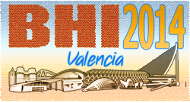 IEEE-EMBS International Conferences on Biomedical and Health Informatics (BHI 2014)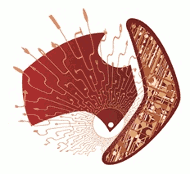 ISCAS 2014
May 2014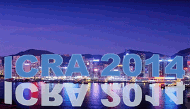 IEEE International Conference on Robotics and Automation (ICRA 2014)

16th Biennial IEEE Conference on Electromagnetic Field Computation (CEFC 2014)

International Frequency Control Symposium (IFCS 2014)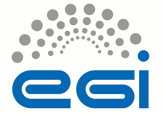 EGI Community Forum 2014 – Helsinki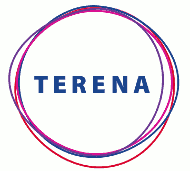 TERENA Networking Conference (TNC 2014)

Quark Matter 2014 – XXIV International Conference on Ultrarelativistic Nucleus-Nucleus Collisions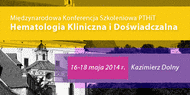 Międzynarodowa Konferencja Szkoleniowa PTHiP Hematologia Kliniczna i Doświadczalna

IEEE I2MTC 2014

ISPCE 2014
April 2014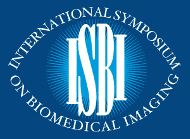 IEEE International Symposium on Biomedical Imaging (ISBI 2014)

PLGRID Plus Spotkanie Techniczne nr 5
Industrial Technologies 2014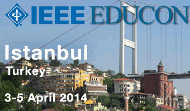 EDUCON2014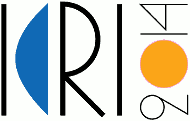 2nd International Conference on Research Infrastructures
March 2014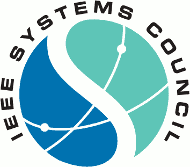 IEEE International Systems Conference is Engineering of Complex Systems (SysCon 2014)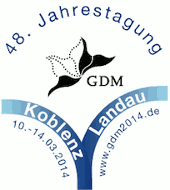 48. GDM-Jahrestagung 2014 in Koblenz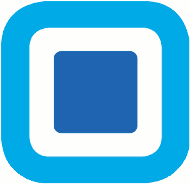 General Online Research Conference (GOR14)

iConference 2014
February 2014

MKWI 2014 – Multikonferenz Wirtschaftsinformatik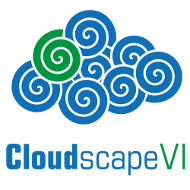 Cloudscape VI
January 2014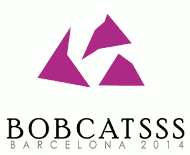 BOBCATSSS 2014
December 2013

3rd conference of the Indian Academy of Management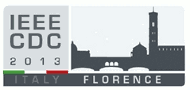 52nd IEEE Conference on Decision and Control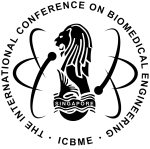 15th International Conference on Biomedical Engineering (ICBME 2013)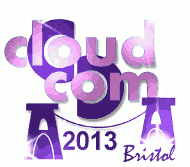 IEEE CloudCom 2013
November 2013

Model European Parliament (MEP)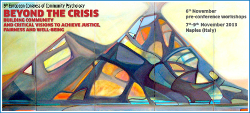 9th European Congress of Community Psychology (9eccp2013)

6th international IEEE EMBS Neural Engineering Conference (NER 2013)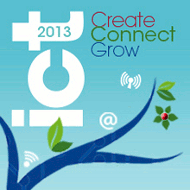 ICT 2013 – Create, Connect, Grow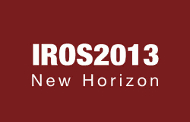 IEEE/RSJ International Conference on Intelligent Robots and Systems (IROS 2013)
October 2013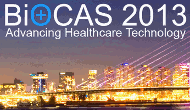 IEEE Biomedical Circuits and Systems Conference

Internet Research 14.0

Spotkanie techniczne nr 4 projektu PLGrid PLUS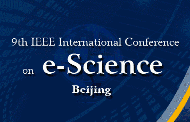 9th IEEE International Conference on e-Science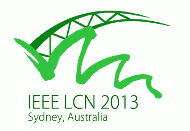 38th IEEE Conference on Local Computer Networks (LCN 2013)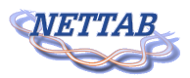 NETTAB 2013 workshop focused on Semantic, Social, and Mobile Applications for Bioinformatics and Biomedical Laboratories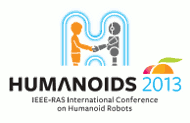 IEEE-RAS International Conference on Humanoid Robots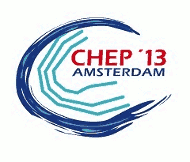 20th International Conference on Computing in High Energy and Nuclear Physics (CHEP2013)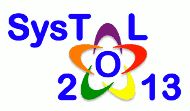 2nd International Conference on Control and Fault-Tolerant Systems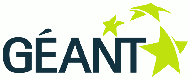 The GN3plus Symposium 2013
September 2013

International Conference Interactive Collaborative Learning (ICL 2013)

The 2013 Symposium of the International Association for Shell and Spatial Structures (IASS 2013)

The European Conference on Machine Learning and Principles and Practice of Knowledge Discovery in Databases (ECMLPKDD 2013)

The 13th European Conference on Computer Supported Cooperative Work (ECSCW 2013)

FI-PPP Infoday 2013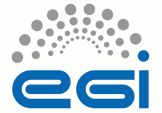 EGI TF13 – Posters & Demos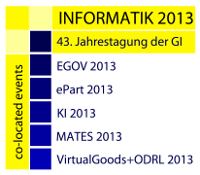 INFORMATIK 2013: Informatik angepasst an Mensch, Organisation und Umwelt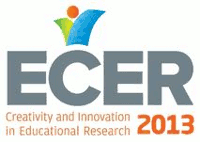 The European Conference on Educational Research 2013 (ECER 2013)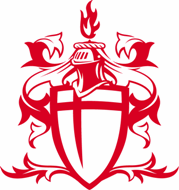 International Conference on Compressors and their Systems 2013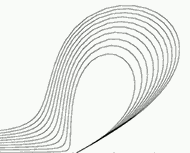 9th IFAC Symposium on Nonlinear Control Systems (NOLCOS 2013)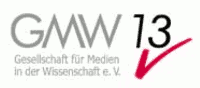 GMW 2013
August 2013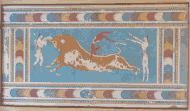 International Conference on New Frontiers in Physics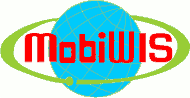 The International Conference on Mobile Web Information Systems (MobiWIS)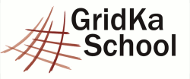 GridKa School 2013: Big Data, Clouds and Grids

The 22nd IEEE International Symposium on Robot and Human Interactive Communication (RO-MAN 2013)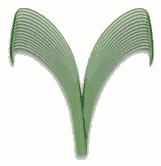 Euro-Par 2013 Conference

29th International Conference on Logic Programming (ICLP 2013)

BOOST2013 – 5th International Workshop on Boosted Object Phenomenology, Reconstruction and Searches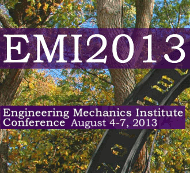 The 2013 EMI Conference
July 2013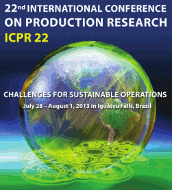 The 22nd International Conference on Production Research (ICPR 22)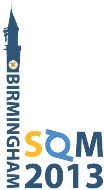 Strangeness in Quark Matter (SQM) 2013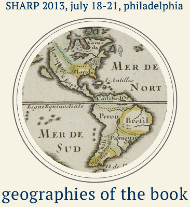 SHARP Annual Conference – 2013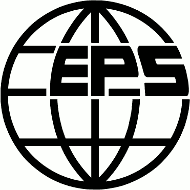 EPS HEP 2013 Stockholm

European Control Conference 2013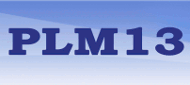 The PLM International Conference 2013
June 2013

IEEE International Conference on Solid Dielectrics (2013 ICSD)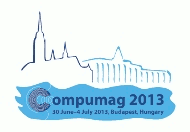 COMPUMAG Conference on the Computation of Electromagnetic Fields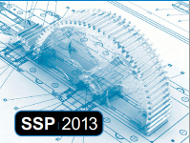 Stuttgarter Symposium für Produktentwicklung (SSP 2013)

The 4th International Conference on Sustainability Transitions (IST 2013)

8th International Conference: Researching Work and Learning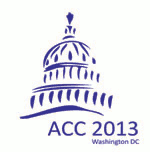 The 2013 American Control Conference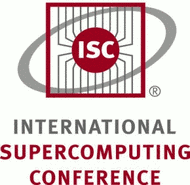 International Supercomputing Conference (ISC'13)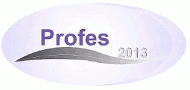 The 14th International Conference of Product Focused Software Development and Process Improvement (PROFES 2013)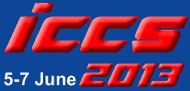 The International Conference on Computational Science (ICCS 2013)
May 2013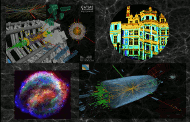 Blois2013: 25th Rencontres de Blois on "Particle Physics and Cosmology"

The 16th congress of the European Association of Work and Organizational Psychology (EAWOP 2013)

Spotkanie techniczne nr 3 projektu PLGrid PLUS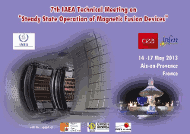 The 7th IAEA Technical Meeting on Steady State Operation of Magnetic Fusion Devices (IAEA-TMSSO 2013)

The 2013 IEEE International Conference on Robotics and Automation (ICRA 2013)
April 2013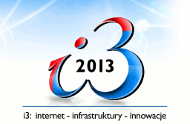 Konferencja i3'2013: Internet – Infrastruktury – Innowacje
March 2013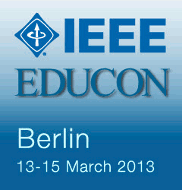 IEEE Educon 2013
February 2013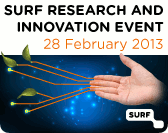 SURF Research and Innovation Event 2013

Multikonferenz Software Engineering 2013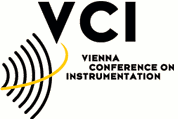 13th Vienna Conference on Instrumentation – VCI2013
December 2012

Conference on Biomedical Engineering & Sciences (IECBES 2012)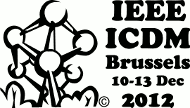 The IEEE International Conference on Data Mining (ICDM 2012)

CDC'12
The IEEE CSE/EUC 2012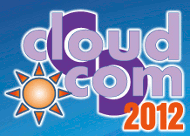 4th IEEE International Conference and Workshops on Cloud Computing Technology and Science (CloudCom 2012)
November 2012

The 13th International Conference on Web Information System Engineering (WISE 2012)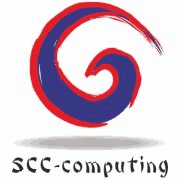 International Workshop EU-China on Scientific Computing

Spotkanie Techniczne nr 2 projektu PLGRID+

IBERGRID 2012

II Międzynarodowe Forum Promocji i Profilaktyki Zdrowotnej KNOW HEALTH

12th International Workshop on Fast Ignition of Fusion Targets (Fast Ignition 2012)
October 2012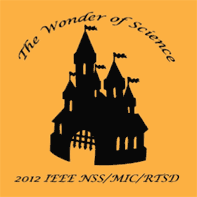 2012 Nuclear Science Symposium, Medical Imaging Conference

PowerCon 2012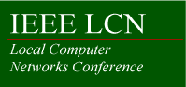 The 37th IEEE Conference on Local Computer Networks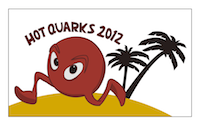 Hot Quarks 2012
The 9th International Conference CLA 2012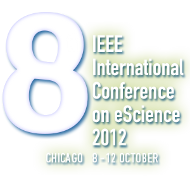 The 8th IEEE International Conference on eScience (eScience 2012)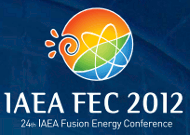 24th IAEA Fusion Energy Conference – IAEA CN-197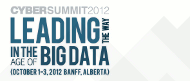 Cyber Summit 2012: Leading the Way in the Age of Big Data
September 2012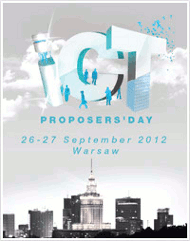 ICT Proposers' Day 2012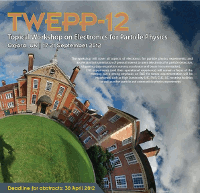 TWEPP 2012 Topical Workshop on Electronics for Particle Physics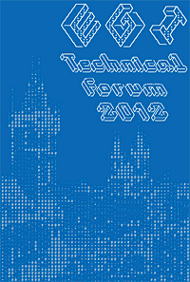 EGI Technical Forum 2012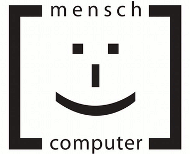 Mensch & Computer 2012

FedCSIS

The International Games Innovation Conference 2012

The 2nd IEEE International Conference on Consumer Electronics – Berlin 2012
August 2012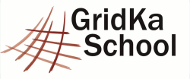 GridKa School 2012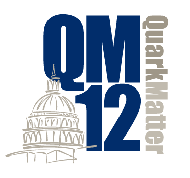 Quark Matter 2012

LEC 2012
July 2012

CSNDSP 2012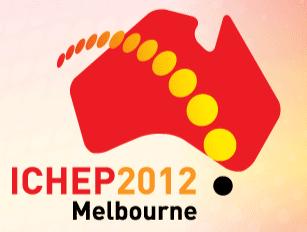 ICHEP2012
June 2012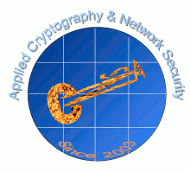 10th International Conference on Applied Cryptography and Network Security (ACNS '12)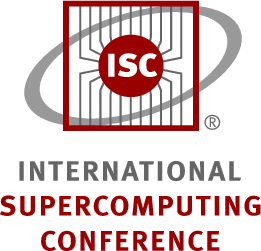 ISC'12

PLGrid Spotkanie Techniczne nr 1

International Conference on Computational Science (ICCS 2012)
May 2012

7th Hellenic Conference on Artificial Intelligence (SETN 2012)
TERENA Networking Conference 2012
March 2012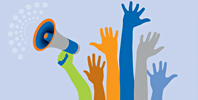 EGI Community Forum 2012
December 2011
LHC Beam Operation workshop – Evian 2011

ACSAC 2011
7th IEEE International Conference on e-Science
8th International "Hiroshima" Symposium on the Development and Application of Semiconductor Tracking Detectors, Taipei, Taiwan
November 2011
Amsterdam Particle Physics Symposium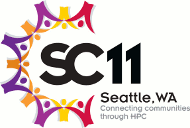 SC'11
NGI Coordinators Kick Off Meeting
October 2011
September 2011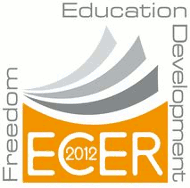 The European Conference on Educational Research 2012
e-IRG Workshop Poznan 12-13 October