Once again Conference4me is servicing huge international conference.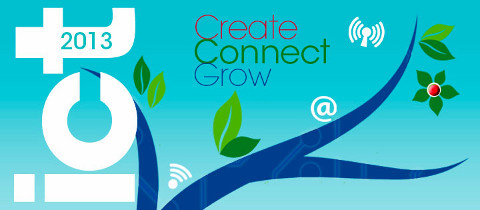 On 6-8 November more than 5000 researchers, innovators, entrepreneurs, industry representatives, young people and politicians will get together in Vilnius. The event will focus on Horizon 2020 – the EU's Framework Programme for Research and Innovation for 2014-2020.
We are proud to be part of this important event.
ICT 2103 Conference4me App
1. Download for Android & Apple iOS or type Conference4me in Google Play or iTunes App Store.
2. Click "ICT 2013 – Create, Connect, Grow" from the list
3. Input your Registration ID or scan the barcode (sent to registered participants) to synchronise with the Face2Face matchmaking tool or to vote for the best exhibitor.
If you already have the Conference4me app, update to get the ICT2013 programme.
—
Conference4me app presents the following events: ICT 2013 Conference, ICT 2013 Networking, ICT 2013 Exhibition, Art Performance Exhibition, Work Programme , Investment Forum, Students Corner, Art Performance on the Stage, individual Face2Face meetings. Each participant can choose which of the event's he is interested in (how to filter the events to be displayed:http://conference4me.psnc.pl/hints )
The app provides also information about the exhibition, description and location on map of each exhibitors and the interactive map of the venue.
The app will allow during the event to vote on the best exhibitor/stand and best art perfomance (how to vote: http://conference4me.psnc.pl/hints)