We have worked  hard last fe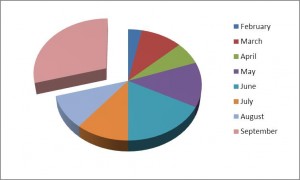 w months and broke the record! 
Statistics shows that on September we got great result with Conference4Me App: we served twice more conferences and events then in June – our best month till now.
So, just to make you be well informed: we keep working and making our app better and better.