Conference4me supports Matrix Barcode Scanner.
Let me tell you little bit more about matrix barcode scanning. This is very nice feature that will help all the users to navigate through the conferences and exhibitions. Search for the bar codes like the one below: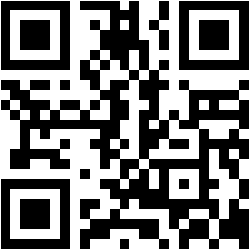 If you encounter one of these during the conference, simply scan it using Matrix Barcode Scanner build into Conference4me. After barcode is scanned, application will automatically show basic information regarding given stand or event.
Sounds nice, doesn't it.